Third party analysis shows 5,000+ short-term rentals in Vancouver
July 20 2016 75% of short-term rental are entire homes, condos, or apartments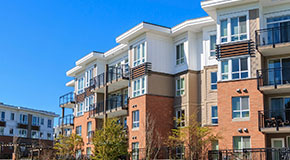 With Vancouver's rental vacancy rates at 0.6%, one of the lowest in Canada, the City is concerned about the potential impact short-term rentals could have on the affordability and availability of long-term rental properties.

We are currently initiating analysis of data on short-term rental accommodations in Vancouver. As well as reviewing data provided by Airbnb, a third-party consulting firm we contracted is looking into 10 platforms which provide rentals in Vancouver. This analysis will include data from the Homeaway Family (VRBO and OwnersDirect) and Flipkey, which is owned by TripAdvisor. This data will be used to determine how short-term rentals are affecting the availability of rental housing for families and workers in Vancouver.
We are also looking at how other cities with low vacancy rates and high tourist volumes regulate short-term rentals.
Highlights of the data
The data collected at different points in time over the last year found up to 5,000 listings active in the City of Vancouver. We also discovered that:
85% of listings are rented through Airbnb
75% of short-term rentals are entire homes, condos, or apartments
The highest concentration of rentals by neighbourhood are: Downtown (31%), Mount Pleasant/Renfrew (15%), Kitsilano/Point Grey (14%) and East Hastings (14%).
The data released publically from Airbnb last week shows that the number of listings in Vancouver has doubled every year since 2013.
While we see the value short-term rental accommodations can provide to residents and visitors, there is concern about possible impacts on the rental stock, especially with this rate of growth.
What do you think about short-term rentals like Airbnb?
We will do a public consultation throughout the coming months, looking for broad public feedback on the pros and cons of short-term rentals, and how they might be regulated in the future.
Learn more and take our survey
We will report back to Council on the results of our research and our recommendations on the regulation of short-term rentals in the fall. Our recommendations will aim to support our Rental 100 program that has delivered more than 1,000 new rental homes a year for the past four years.