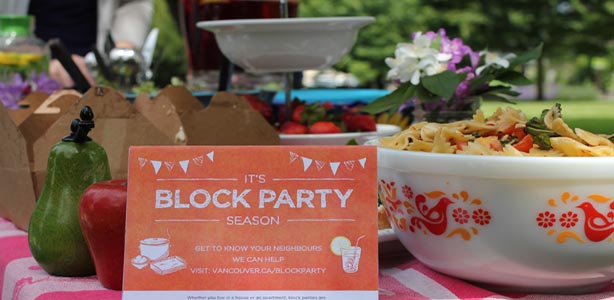 Plan a block party in your neighbourhood
Block parties are a great way to build social connections and improve your community.
Knowing your neighbours can make a difference:
It's easier to get help from neighbours we know in a medical or other emergency than from a friend 10 minutes away.
Research shows that when neighbours know and trust each other, streets are safer and people are healthier and happier.
Contact the Film and Special Events Office
Location
Film and Special Events Office
450 SW Marine Drive
Vancouver BC V5X 0C3
Fax: 604-257-8859