Office development in the Metro Core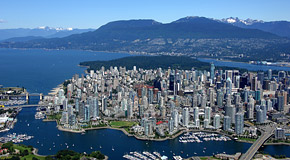 Creating a downtown core that is diverse, economically vibrant, and sustainable - and is also a competitive business and cultural centre - requires large office developments that will support the City's economic development. The Metro Core plays an important role in the region's economy and contains 265,000 jobs, or two-thirds of all the jobs in the city.
How we planned the Metro Core jobs and economic development
In 2009, Council approved policy and zoning changes to encourage economic growth in the Metro Core. Since the approval of the Metropolitan Core Jobs and Economy Land Use Plan, we've seen an increase in the number of major office developments.
Office development policies