Film production clean energy network
We have embarked on a multi-year initiative to build a city-wide network of industry specific power kiosk at the most commonly used parking and film locations.
We have energized 3 new 400 Amp 3-Phase clean energy kiosks in the Northeast False Creek area making clean energy grid tie-ins available for use for filming in and around downtown.
These new kiosks complement the existing grid tie-ins at the Vancouver Art Gallery.
Our goal
Our goal is within 5 years there will be a power kiosk within 10 minutes of any film location in the city.
These sites will primarily be areas commonly used for staging areas, such as circus parking; although some very popular locations are also likely to be in the mix.
It is estimated that when built, these power kiosk sites:
Could reduce 1/3 of the number of generators used
Can be the catalyst for the broader adoption of other clean energy technology that will drive down the remaining 2/3 of generator use in random and less frequently used areas
Love data, clean energy, and film production?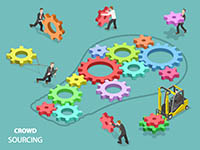 ​​​​​​​​​​​​​​Give us your insight of where these new power kiosks should be located. As industry experts you have insights that we don't have:
Where is the industry heading
What locations are popular now, but may not be in the future
Areas that are not popular now, but may be in the future
What are data is not showing
Other constraints or reasons why a kiosk might make sense even if the data doesn't indicate so, and vice versa
If you have any of these or other insights, let them inform your picks and feel free to add those comments when you send us your selection.
Submissions will be accepted on an ongoing basis.