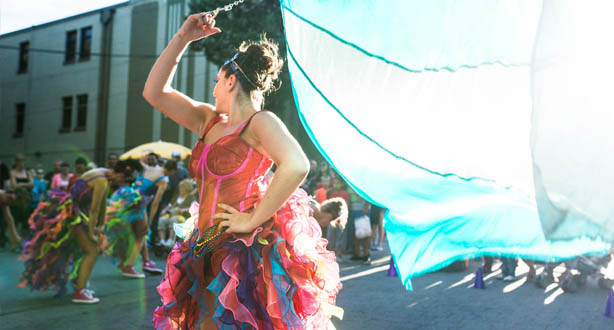 Organize an event on a street, sidewalk, or plaza
The focus of event approvals is to make sure that events are safe, and don't negatively affect the community. We want you to have a fun, safe, memorable event.
Looking to hold your event only in a park? Review the steps to holding an event in a park
Make a donation to help support free public special events
Contact us to learn more.
What's happening

Special event permitting workshops

Are you an event organizer or you would like to host an event on City property? Attend one of our workshops and learn how the special event permitting process works, what kinds of financial supports exist, and what timelines and other items are required to process a permit.
Workshops in 2023
Wednesday, May 17, 9am to noon
Tuesday, June 13, 9am to noon
Thursday, August 24, 9am to noon
Thursday, October 19, 9am to noon
The length of time required for approval varies depending on the complexity of the event.
Small to medium sized events with street closures or parking requirements should be applied for 2 to 5 months before the event date.
Larger and route based events (parades and runs) should be applied for 9 months before the event date.
Steps to getting a special event permit
Before you begin:
Read and review our special event guide
If your event will be contained entirely within a park, don't follow the steps below. Review the steps to holding an event in a park
If you event includes a street, sidewalk, or plaza PLUS a park. You only need to apply once. Please follow the steps below. (
Both the City and the Park Board application fees will still apply.)
Contacts and resources
Single-use items by-laws
All vendors at your event will be required to comply with our single-use item by-laws (restrictions on shopping bags, cups, utensils, straws, and foam cups or containers).
Starting July 1, 2022, food vendors will be required to accept customers' clean reusable cups. Ensure your food vendors identify how they will accept reusable cups in their food services application with Vancouver Coastal Health.
Questions about the single-use item by-laws can be directed to:
ReduceSingleUse@vancouver.ca
City contacts