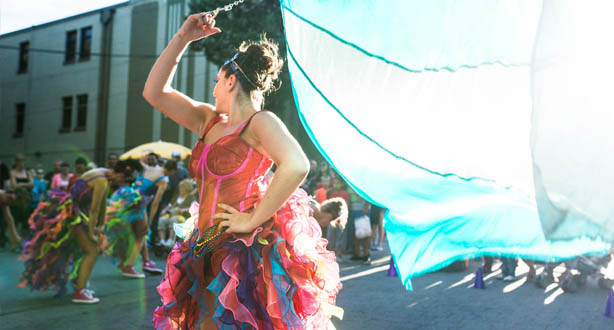 Organize an event on a street, sidewalk, or plaza
What you need to know
Our events team works to make sure that you and the surrounding community are set up for success. Our priority is to keep events safe, fun, and memorable.
What's happening

Special event permitting workshops

Are you an event organizer or you would like to host an event on City property? Attend one of our workshops and learn how the special event permitting process works, what kinds of financial supports exist, and what timelines and other items are required to process a permit.
Workshops in 2023
Thursday, August 24, 9am to noon
Thursday, October 19, 9am to noon
Thursday, December 7, 9am to noon
Low complexity event
No street closures
Event is at a neighbourhood plaza or plaza or public space
No liquor or food service (except prepackaged food)
No large structures such as tents or stages over 4 feet or more than 645 square feet
Roads closed already closed to vehicular traffic
Steps to getting a special event permit
Before you begin: