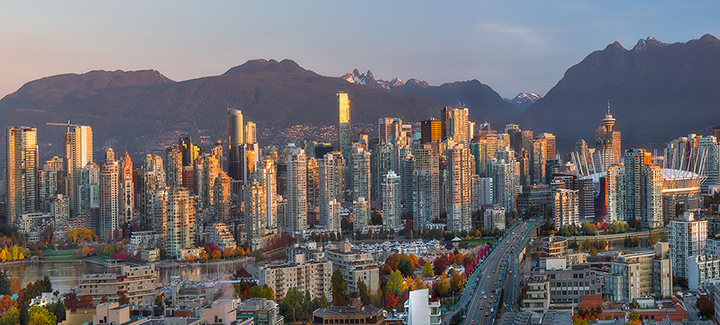 Scout and select film locations
Vancouver has a lot of great neighbourhoods, parks, and buildings you can film in. All neighbourhoods have requirements or restrictions that you need to be aware of. Review the requirements and restrictions for:
For filming in parks, follow the Park Board's filming application process.
Please contact the Vancouver Art Gallery or Vancouver Public Library about filming inside or just outside their buildings.
We do not release information about filming locations. Film crews, suppliers, or actors, please contact your production office for film location information.
Get a film permit
Steps to booking a location for filming
Filming on private property may or may not require a permit:
Permit required: If filming is occurring inside a building/home and there is impact to public from lights, noise from trucks etc.
Permit not required: If filming is occurring inside large properties (for example, Vancouver Convention Centre, Rogers Sugar Factory, etc.) and there is no impact to public from lights etc.

City Film and Special Events branch
Send an enquiry or make a complaint online about a special event or about filming.
Park Board Filming and Special Events office
2099 Beach Ave
Vancouver, BC V6G 1Z4 (mailing address only)
Phone: 604-257-8516
Fax: 604-257-8501
Email: parkevents@vancouver.ca