Cigarette litter reduction
Discarding cigarette butts on the ground is littering and subject to a minimum fine of $100 up to $10,000 under the Street and Traffic Bylaw No. 2849.
Help us maintain our outdoor ashtrays
If an outdoor ashtray is full or needs servicing, report this to us through Van311.
Your waste is your responsibility. You can help protect our parks, beaches, waterways, and wildlife, and prevent fires by properly disposing of your cigarette butts in a waste receptacle, ashtray, or pocket ashtray, and by encouraging others to do the same.
Tobacco and cannabis smoking is prohibited in parks and beaches and in many public spaces, such as in transit shelters, customer service areas, and some plazas, as well as within 6 meters of a window, doorway, or air intake.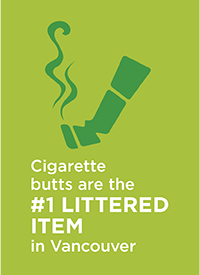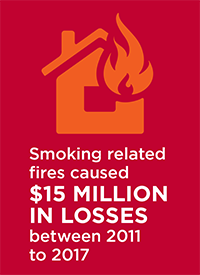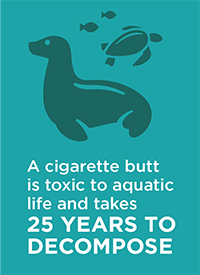 Pilot programs
Join or lead a litter cleanup
Litter cleanups are a fun and meaningful opportunity for residents to gather friends, family, and colleagues together to keep their neighbourhoods looking spectacular and to build a sense of community and purpose.
Learn more or volunteer for Adopt-a-Block Learn more or host a Neighbourhood Cleanup Party