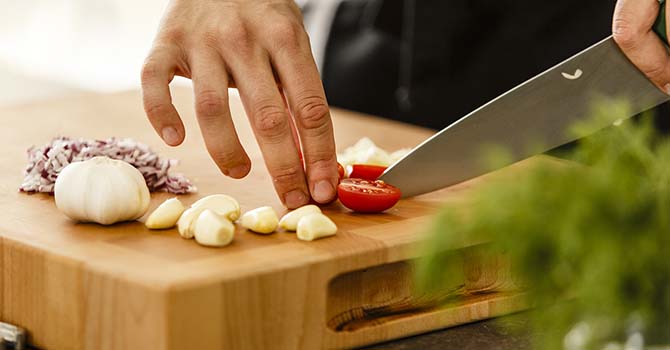 Food waste prevention and reduction
What you need to know
Our Zero Waste 2040 Strategic Plan provides a framework for the prevention and reduction of wasted food by Vancouver residents and businesses with the goal to keep food from being disposed of in landfill or incinerator.
Wasted food is a global issue
931 million tonnes of food waste was generated globally in 2019 and roughly 17% of all food produced for human consumption is wasted each year according to the United Nations.
Wasted food effects people and the planet. In Canada, the financial value of rescuable wasted food is a staggering $49.46 billion. When food is wasted, the resources used to produce it are also wasted. Global food production uses 70% of all available freshwater. If food waste were a country, it would be the third largest greenhouse gas emitting country in the world.
Minimizing the amount of food that is wasted at home and at work can:
Preserve precious resources
Reduce our contributions to climate change
Reduce impacts on waste disposal facilities
of the world's agricultural land is used to produce food that is ultimately lost or wasted each year
What we can do
The Zero Waste 2040 Strategic Plan identifies three main actions the City can take to develop collaborative solutions for wasted food with Vancouver residents, non-profits, and food businesses: (2 MB)
Become a national Love Food Hate Waste - Canada campaign partner
Identify and pursue options to improve food rescue and redistribution systems
Become a leading city in food waste prevention
The wasting of edible food is rooted in seemingly small and often unconscious daily decisions. We hope residents and businesses will reconsider familiar habits that contribute to wasted food. Together we can achieve the goal of becoming a zero waste community by 2040.