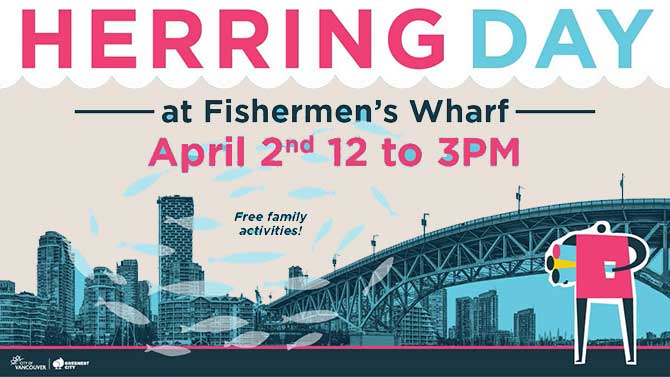 Herring Day
Ever wondered what lives in False Creek? Herring fish! These tiny, but mighty fish spawn each year in False Creek between February and April.
Celebrate the herring that spawn in False Creek and local environmental groups working in and around the creek
See the adaptation approaches being explored as part of the Sea2City Design Challenge
Take part in free fishy family activities
Other organizations in attendance
The Georgia Strait Alliance
Fraser Riverkeepers
Squamish Streamkeepers
Sea Smart
False Creek Harbour Authority
Year of the Salish Sea and more
Displays and activities
The event will include:
Family friendly displays and activities
Live herring eggs
Information about adaptation design concepts from the two Sea2City design teams
The two multidisciplinary teams are hard at work around False Creek, exploring design concepts that can help Vancouver adapt to rising sea levels and coastal flooding.