NEB process and timeline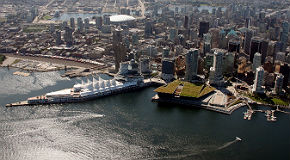 To view the timeline, do either of the following:
On a mobile device, turn to horizontal view, and then swipe the image area or date timeline.
On a desktop computer, click and drag the image area or the date timeline.
How it started
On December 16, 2013, Trans Mountain Pipeline ULC filed a Facilities Application for the Trans Mountain Expansion Project with the National Energy Board (NEB). The NEB is an independent federal agency that regulates aspects of interprovincial and international oil and gas pipelines.
The City applied to be an intervenor in the NEB's hearing process. As intervenor, we can ask questions, present written evidence, and raise issues with the NEB. Commenters, including the Vancouver Board of Parks and Recreation, can make one written submission to the NEB.
Other local intervenors
City of Burnaby
City of Coquitlam
City of New Westminister
City of North Vancouver
City of Port Moody 
City of Richmond
City of Surrey
City of White Rock
District of North Vancouver 
District of West Vancouver 
Metro Vancouver
Musqueam Nation 
Squamish Nation 
Township of Langley
Tsleil-Waututh Nation