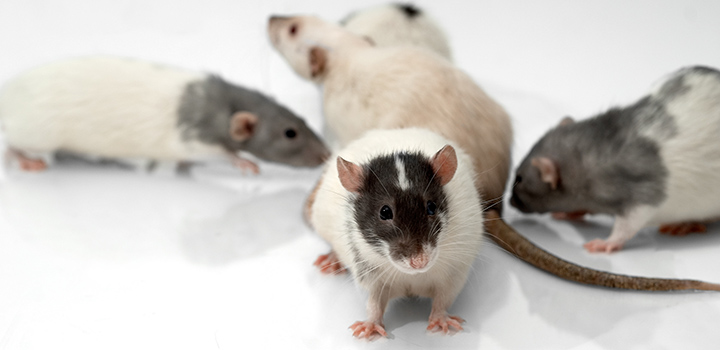 Adopt a pet
Due to the Raymur Pump Station Upgrades, Raymur Avenue will be closed to vehicle traffic at Malkin Avenue. Access to Animal Services will be retained via Raymur Avenue.
Street parking is limited on Raymur Avenue and Malkin Avenue. We recommend parking on neighbouring streets.
Want to adopt a pet and give them a "forever" home? We're thrilled! Our pro-adoption shelter places 200 to 300 dogs and small animals every year with families and homes that best meet the needs of the animals.
On this page:
Are you ready to adopt a pet?
All animals need attention, interaction, and adequate exercise. Recognize the impact of bringing a pet into your home.
Lifestyle
Prepare for a long-term emotional and financial commitment.
Make time to interact with your pet.
Consider the allergies and health conditions of people in your home.
Living situation
Check for restrictions on pets at your home.
Ensure you have enough space.
Consider your surrounding outdoor areas.
Selecting your pet
Choose the right pet for your personality and circumstances.
Research the behaviours and characteristics of the pet you're considering.
Adopting a dog
If you adopt a dog, you'll also need to:
Licence it
Make sure it wears its collar and licence tag
Teach it basic obedience
Use a leash
Pick up its waste
Dogs and other animals you can adopt
We have dogs of all ages, from newborn puppies to senior dogs. While puppies are popular, older dogs can be great pets, too. They are smart and grateful companions that won't leave you with puppy puddles or chewed-up slippers. Why not enrich your life and that of an older dog?
We also adopt out small animals including rabbits, hamsters, birds, rats, guinea pigs, and sometimes reptiles.
View the pets for adoption on PetFinder
Email animal.services@vancouver.ca to book an appointment to visit the pets in person at 1280 Raymur Ave during our adoption and viewing hours (see location and hours on this page).
To adopt a cat, contact the Vancouver SPCA and Vancouver Orphan Kitten Rescue Association (VOKRA) .
How to adopt a pet
Email animal.services@vancouver.ca to book an appointment to view our small animals available for adoption. Our kennels are not open for the public to walk through. By keeping the kennels less busy it has reduced the overall stress level of all the dogs. If you're interested in adopting a dog you can see their bio on Petfinder , or you can book an appointment to come to the shelter to inquire about any of them. For your visit, you need to bring everyone who lives in the home; our kennel staff will discuss with you if the pet will be a good fit for your whole family.

Adopting a dog? You'll get take it for a walk to see how it behaves outside of the shelter. If you already own a dog, you'll need to bring your dog to meet the one you want to adopt.

Complete our adoption application to tell us about your family, home, lifestyle, and experience with past pets.

Adopting a dog? You may get to take it for one more walk before we make our decision.

We review your application based on what's best for your family and for the pet you want to adopt, rather than on a first-come, first-served basis.

We contact your references and landlord or property manager to make sure your pet will meet any housing requirements.
We usually take four to five days to decide on your application. This process may take longer if the adoptable animal needs to be seen by our veterinarian, or has other medical issues that need to be dealt with prior to adopting.
Adoption fees
Dogs
| Category | Fee |
| --- | --- |
| Regular dog | $333 |
| Senior dog (age 7 years and older) | $102 |
| Dog with ongoing medical conditions | $102 |

Taxes are extra.
The adoption fee for dogs includes:
Neutering or spaying
Micro-chipping
The first set of vaccinations
The first vet check-up
A free bag of dog food
If you are a Vancouver resident, you also need to buy a dog licence for the dog you adopt.
Other animals
| Category | Fee |
| --- | --- |
| Budgies and finches | $11 |
| Chinchillas, hedgehogs, and rabbits | $37 |
| Ferrets | $67 |
| Gerbils, hamsters, mice, and rats | $6 |
| Guinea pigs | $18 |
| Lovebirds and parakeets | $18 |

Taxes are extra.
Contact Animal Services
1280 Raymur Ave
Vancouver, BC V6A 3L8
Street parking is limited on Raymur and Malkin. Park on neighbouring streets.
Fax: 604-871-6862
animal.services@vancouver.ca
All areas are closed on holidays.
Dog licensing