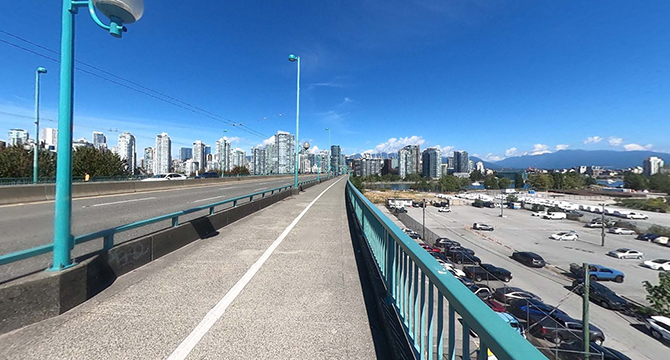 Cambie Bridge views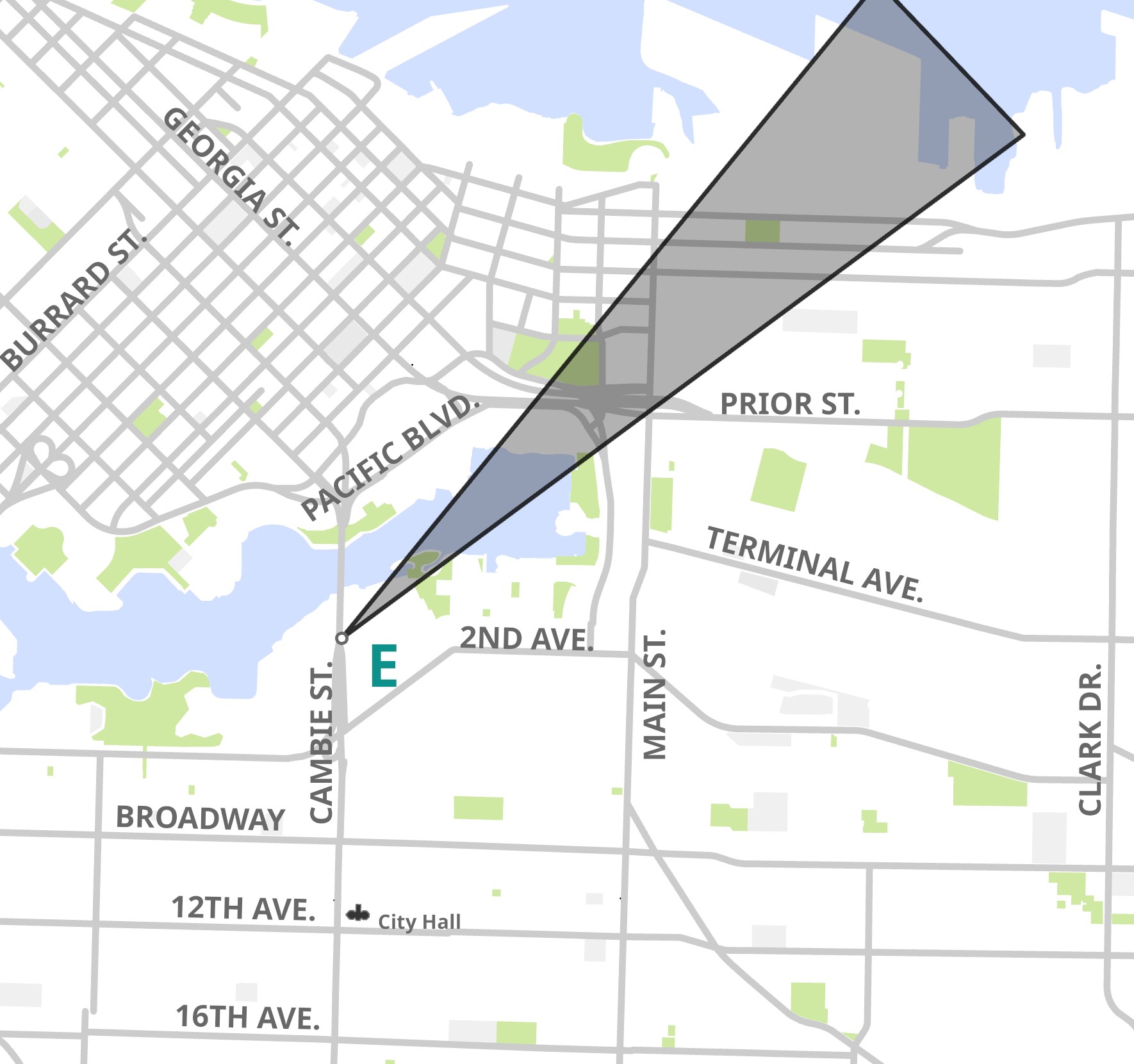 Cambie Bridge has two view locations with a total of three identified views. As people walk, bike, or cycle over the bridge towards the downtown, these views allow for broad aspects of the North Shore mountains to be viewed.
The views across downtown have become constrained since the viewpoints were originally envisioned. Where it was anticipated that a sawtooth tower pattern below the view would leave slotted views to the mountains beyond, recent developments have left the surrounding areas mostly filled.
To the east, the views are still largely unrestricted by development. With the anticipated Northeast False Creek development imminent, the surrounding areas will likely begin to fill, further defining these views.
Protected views E
Located at the mid span of the Cambie Bridge, north of the 6th Ave on-ramp, the view of Crown Mountain, Beauty Peak, the Camel, Dam Mountain, Grouse Mountain, and a glimpse of Goat Mountain can be seen.
The spires of BC Place and the top of the Harbour Centre add context and texture to the view.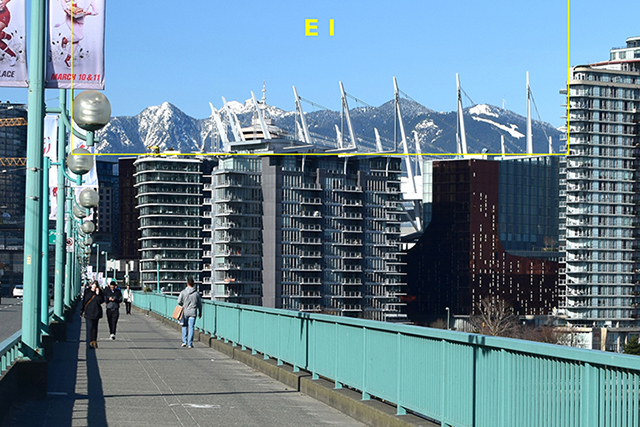 View cone E1, 2018.
At the same location as E1 but looking to the east, E2.1 provides a full view of Mount Seymour that can be seen surrounded by the lesser known mountains of Curate Peak, Presbyter Peak, Mount Bishop-Vicar Peak, Dog Mountain, Mount Elsay, Rector Peak, Second Peak, Pump Peak, and Brockton Point.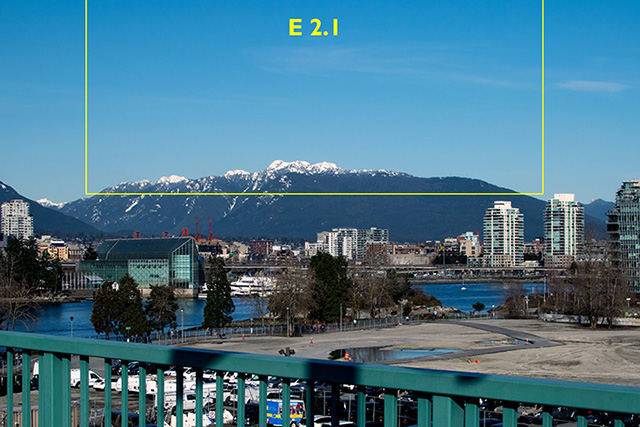 View cone E2.1, 2018.
With approximately a third of the bridge left to travel, view E2.2 of Mount Seymour, is framed amidst Rector Peak, Mount Elsay, and Dog Mountain to the left, and Second Peak, Pump Peak, and Brockton Point to the right.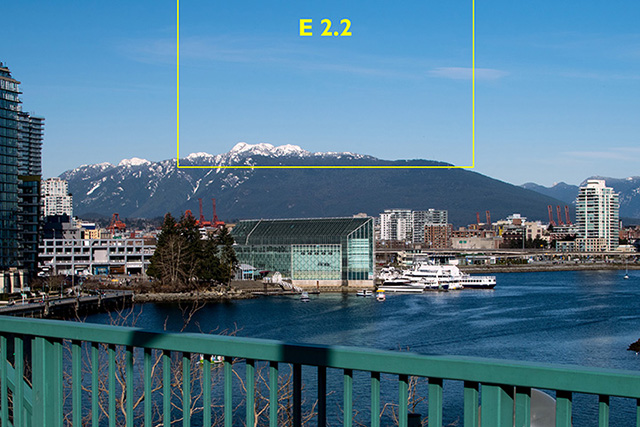 View cone E2.2, 2018.