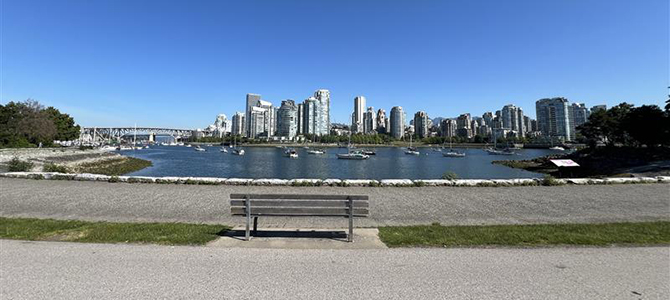 Charleson Seawall views
Two views are identified for protection from the Seawall at Charleson Park.
The window views can be seen to their greatest advantage at the 1986 Yokohama Magnolia Tree commemorative plaque.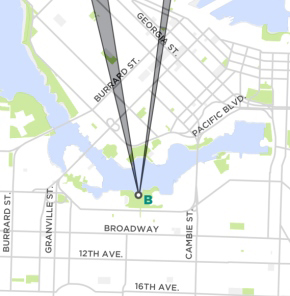 Protected views B
To the west is the view of the Lions.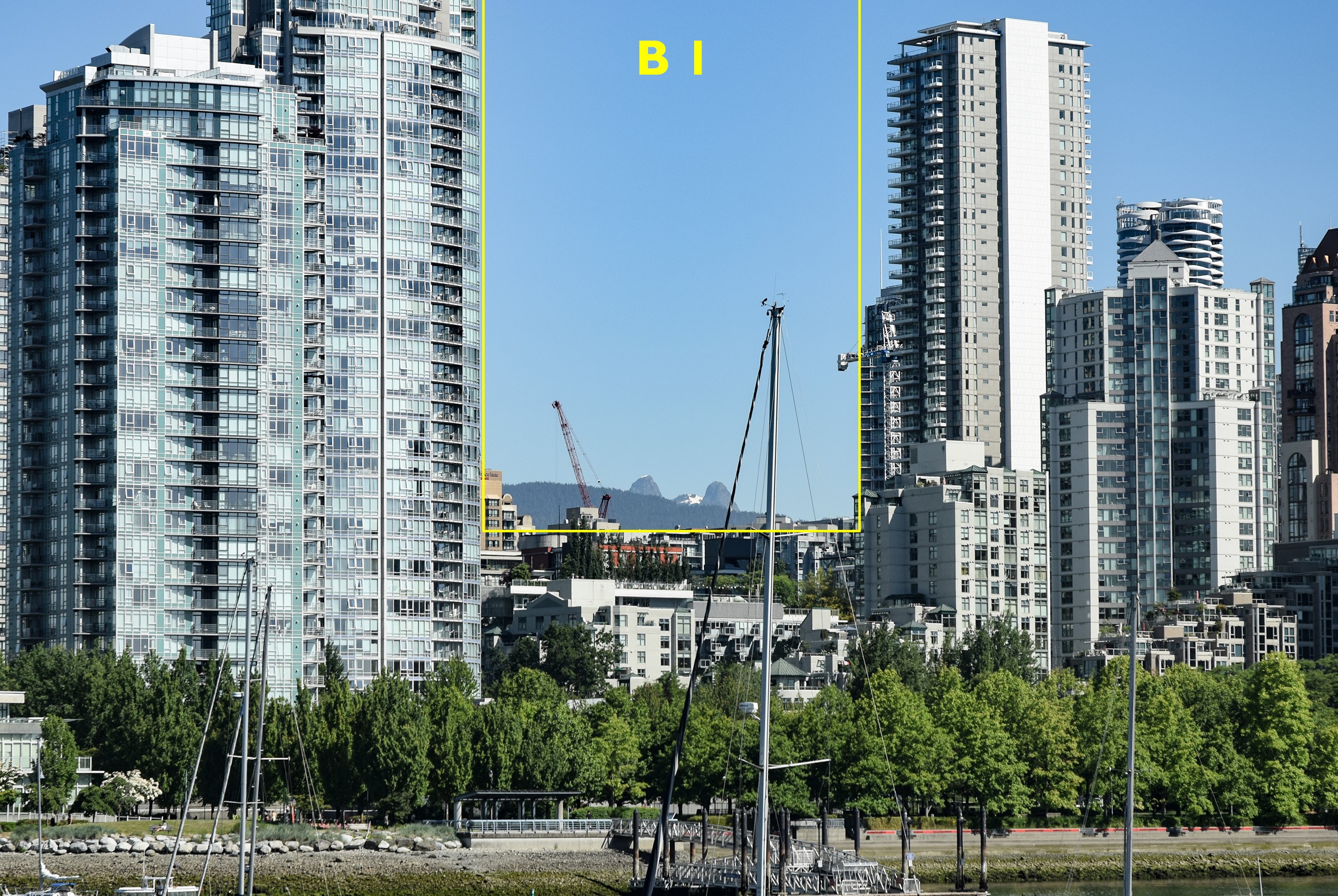 View cone B1, 2018.
To the east highlights the Camel and Crown Mountain. The roof of the heritage registered Hotel Vancouver is considered to be part of this view and adds context.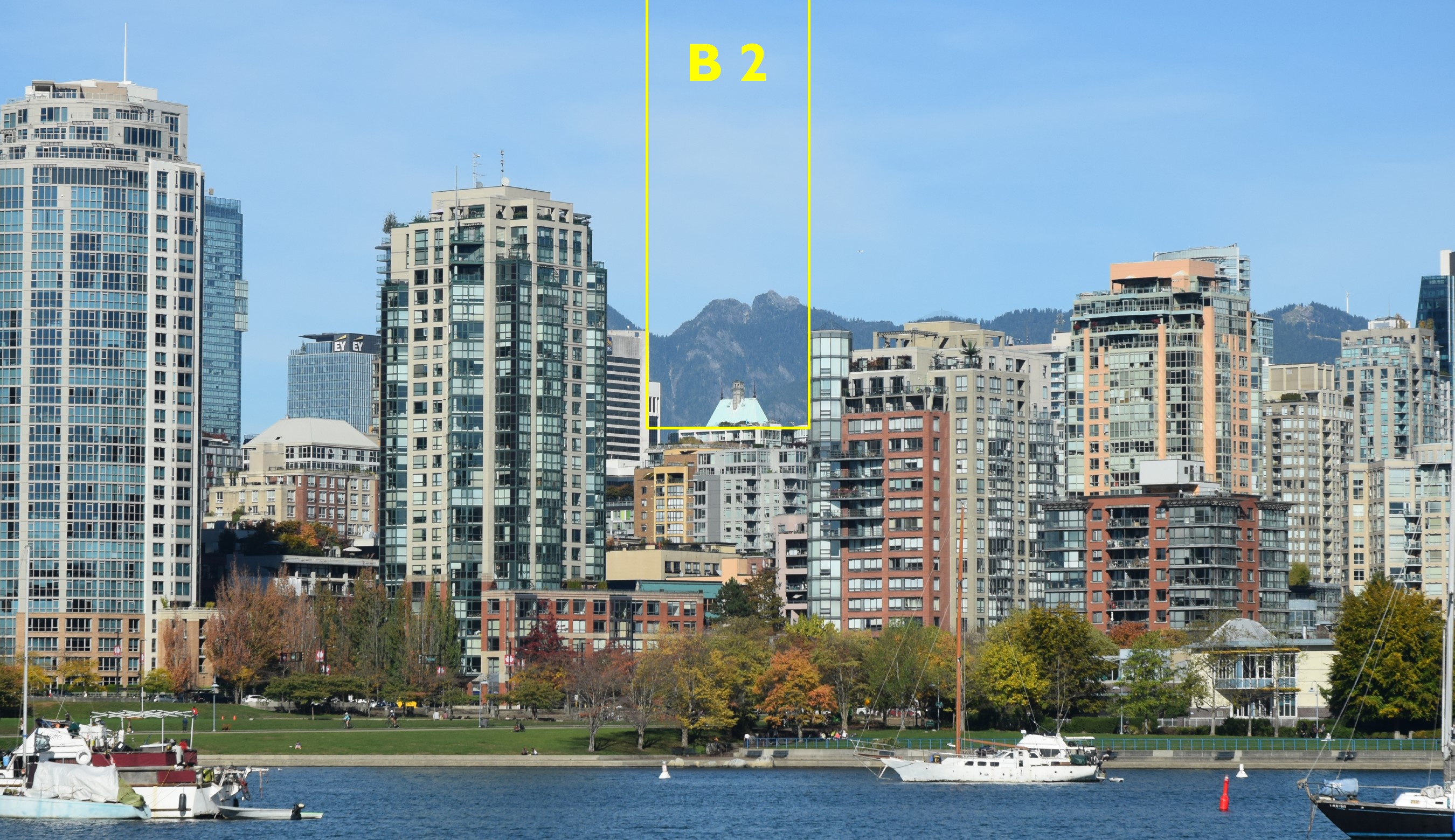 View cone B2, 2018.