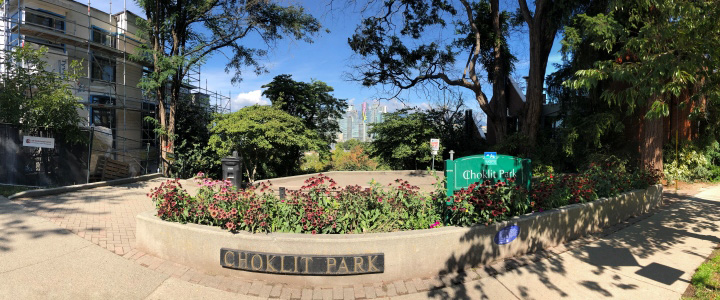 Choklit Park views
View F is located on the upper plaza in Choklit Park at West 7th Ave and Spruce St.
Although views at this location are partially obscured by vegetation, regular maintenance should restore the full views.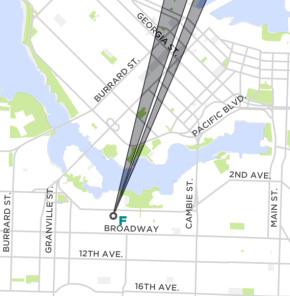 Protected views F
F1.1 includes Dam Mountain and the distinctive roof line of Grace Tower, this vantage provides a window to Grouse Mountain.
Sections F1.2 and F1.3 combine to highlight Mount Fromme.

View cone F1.1, F1.2, and F1.3, 2018.