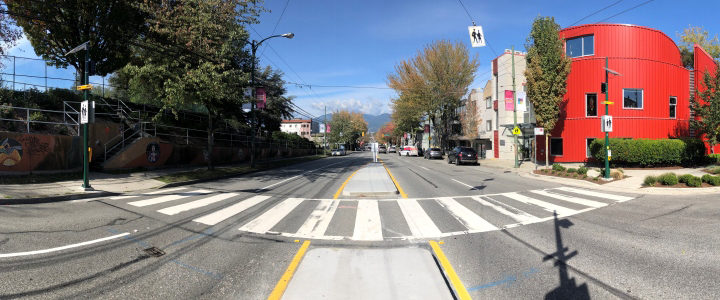 Commercial Drive view
The street end view of Commercial Dr at 15th Ave is of the Northshore mountains, beginning with Beauty Peak and including Crown, Grouse, and Mount Fromme.
This view frames the historic drive and the view narrows as you travel north down through the commercial district.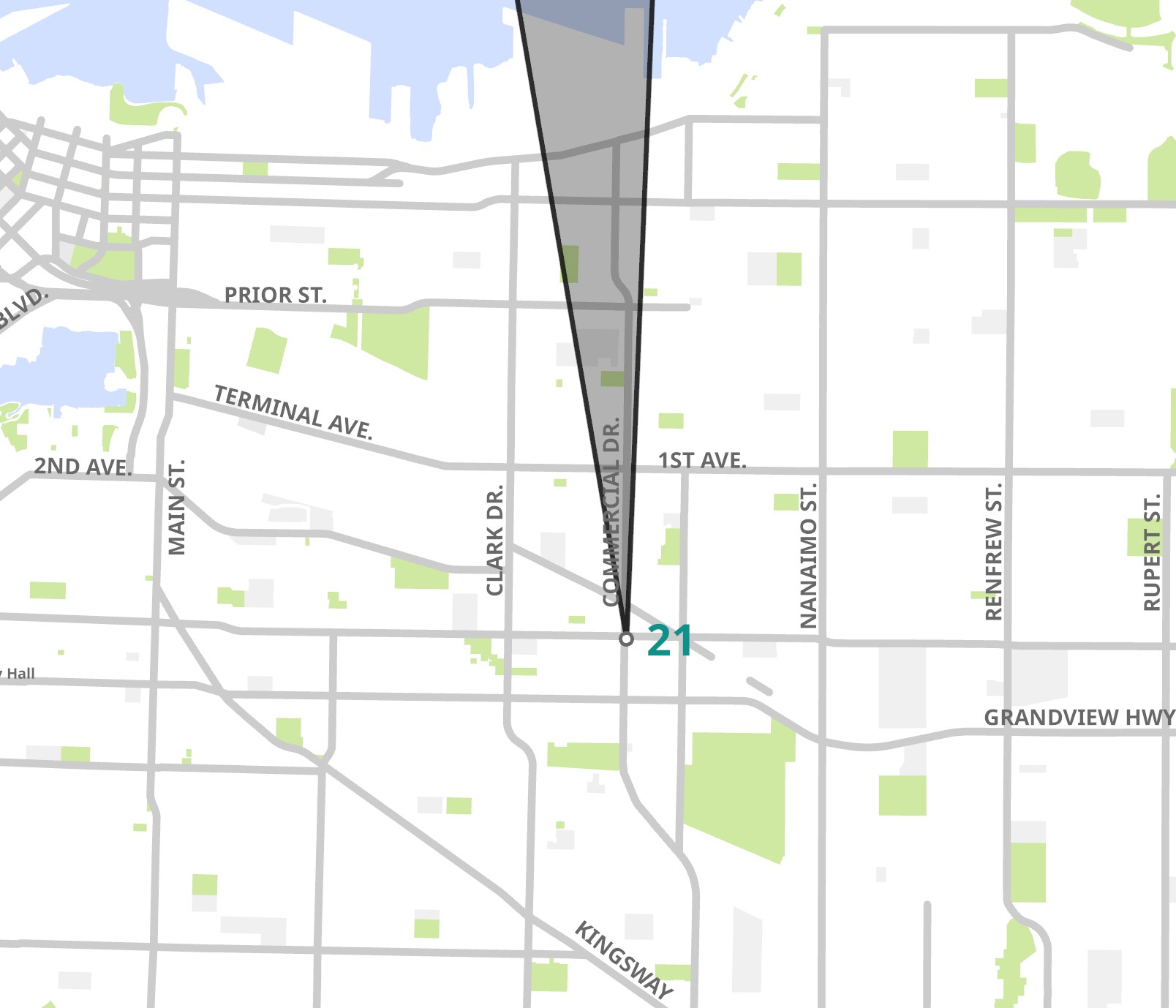 Protected view 21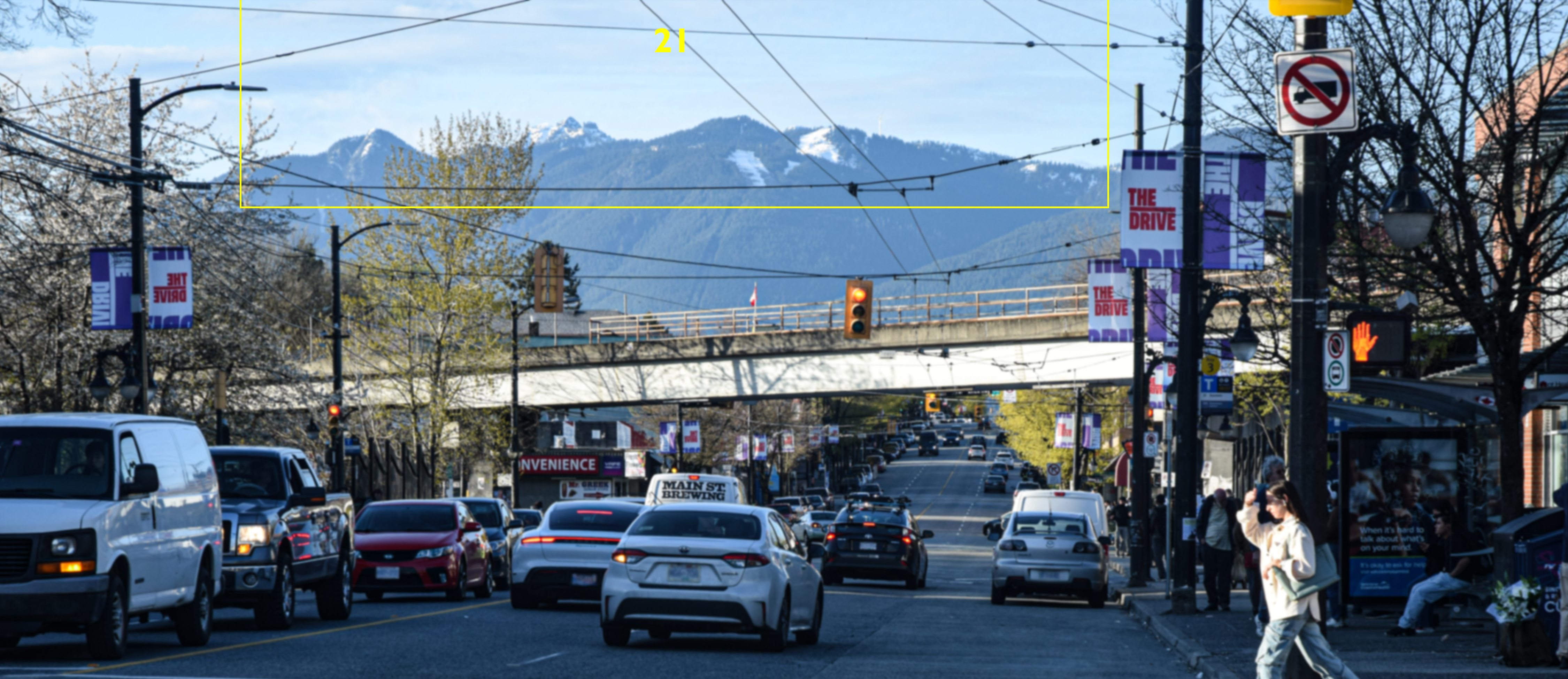 View cone 21, 2018.