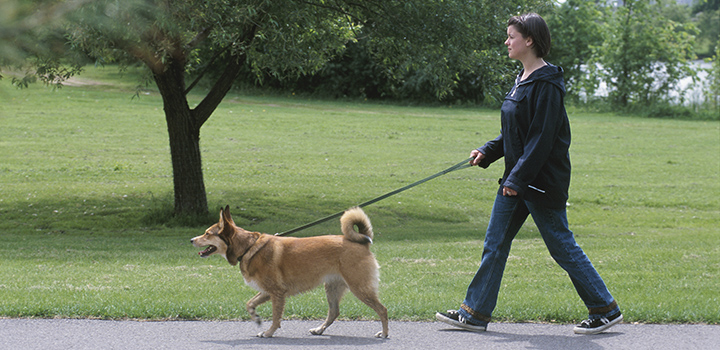 Donate and volunteer with Vancouver Animal Services
Due to the Raymur Pump Station Upgrades, Raymur Avenue will be closed to vehicle traffic at Malkin Avenue. Access to Animal Services will be retained via Raymur Avenue.
Street parking is limited on Raymur Avenue and Malkin Avenue. We recommend parking on neighbouring streets.
Volunteer
Not everyone can be a pet owner, but everyone can be a pet lover. Vancouver Animal Services always needs energetic, caring volunteers who want to spend time with the animals and help take care of them.
Since we're a pro-adoption facility, it's home to many animals who are awaiting adoption. Until then, the animals appreciate any time and affection you could spare. Even if you're a pet owner, but have some time to spare for some other animals, you're more than welcome to come in and volunteer.
And if you get to know an animal through regular visits, don't panic one day if they are not here any more. It means they have found a home.
When we accept new volunteers
Volunteers like you are our most important assets. We would not be able to run our facility to the high standard we do without your generous help.
Since the animals in our care are our number one concern, we do what we can to ensure that all of our volunteer efforts go to directly caring for the dogs, rather than being tied up with tasks such as answering email or the phone.
Because of this, we limit the time period during which we accept new volunteers, in order to reduce adminstrative tasks.
Our volunteer program is currently full

There are no upcoming volunteer orientation sessions at the moment. Thank you for your interest and support.
We continuously monitor our volunteers and the number of dogs that we have in the shelter. When we feel we can offer new volunteers an enriching experience we will schedule a volunteer orientation session.
Please check back regularly to see when new sessions will be offered.
How volunteering works
To volunteer, you need to be:
Available for one visit per week for 6 months
At least 19 years old
You don't need to commit to a particular day or time.

If you are under the age of 18, you will need to have a parent or guardian attend all volunteer training and volunteer sessions with you.
Walking the dogs
Once you complete orientation, you can drop in anytime during our volunteering hours.
You can walk the dog of your choice. Our goal is to have enough volunteers so that each dog gets three walks a day. We hope you will come and visit the dogs at least once a week.
Your children can join you, but you must be in control of the leash at all times.
We need hardy souls with good raingear who will show up regularly, rain or shine.
Other ways to help out
If you would prefer not to walk a dog, you can still enjoy and care for them. You can play with them, give the fluffy ones a good brushing, trim their nails, or bathe them. We occasionally have puppies that need people to hang out and play with so that they can be socialized.
And we often have other kinds of animals, too, and they all need care.
Have more questions?
Donate
If you want to support us and aren't able to share your time, we accept donations by cash, cheque, debit, or credit card. We issue tax-deductible receipts for donations of $20.00 or more. Monetary donations are applied to the current year's operating budget to support the care of animals at our shelter.
We also accept donated blankets, towels, small animal supplies, dog supplies, animal food of any kind, and toys. Any items we don't use we donate to rescue societies or people struggling to care for their own pets.
Contact Animal Services
1280 Raymur Ave
Vancouver, BC V6A 3L8
Street parking is limited on Raymur and Malkin. Park on neighbouring streets.
Fax: 604-871-6862
animal.services@vancouver.ca