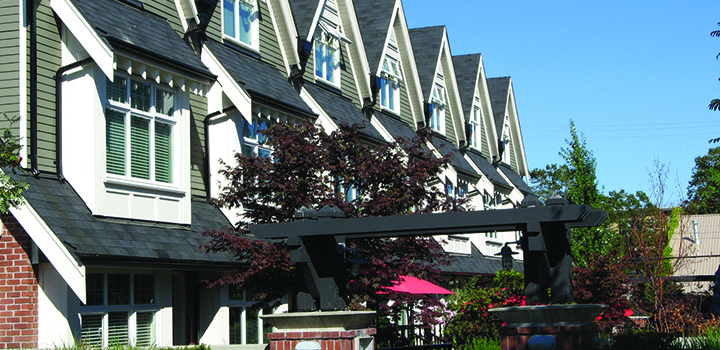 Energy efficiency requirements for new single family and 1-3 storey homes
Are you designing or building a single-family or multi-family home? This information is for new, purely residential buildings 1 to 3 storeys tall, including:
One- and two-family homes
Townhomes and rowhomes
Laneway homes
Secondary suites
One to 3 storey stacked multi-family residential buildings
Working on an existing building?
Building permits issued for new homes after January 1, 2015, must conform to the 2019 Vancouver Building By-law (equivalent requirements as the 2014 by-law).
Get the 2019 building and plumbing systems by-laws
Rezoning requirements
Review the Green Building Policy for rezoning for current energy requirements and checklists required at this stage.
Vancouver Building By-law 2022 updates
Updates to energy requirements for new 1-3 storey residential buildings will go in effect January 1, 2022.
Learn about zoning amendments to support additional building height and area to accommodate these revisions.
Refer to the Council report for approved revisions. (Supporting documents and training sessions will be provided to industry starting in summer 2021.) (614 KB)

Building requirements
For energy advisors and building professionals
As an energy advisor, you conduct EnerGuide home assessments and ensure homes meet the required standards. We've gathered some tools and resources for your quick reference.