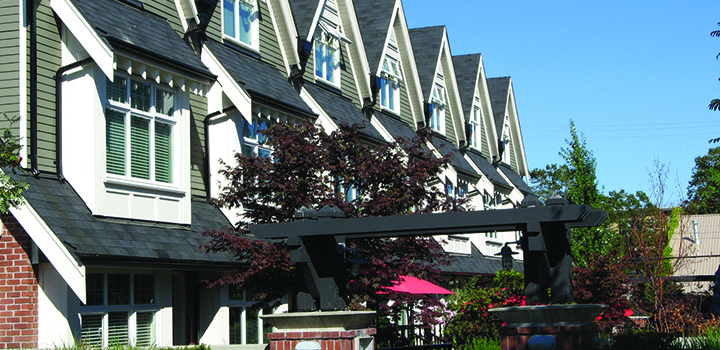 Energy requirements for new single family and 1-3 storey homes
New building energy requirements
Changes to energy requirements for new 1-3 storey residential buildings will go in effect for all building permits submitted after January 1, 2022.
Are you designing or building a single-family or multi-family home? This information is for new, purely residential buildings 1 to 3 storeys tall, including:
One- and two-family homes
Townhomes and rowhomes
Laneway homes
Secondary suites
One to 3 storey stacked multi-family residential buildings
Working on an existing building?
Vancouver Building By-law (VBBL) 2022 updates
Effective January 1, 2022, we've updated requirements for one to three storey residential buildings to improve envelope efficiency and reduce emissions for new low-rise homes.
Applicants can use one of three options:
Prescriptive performance targets for envelope and mechanical components
Compliance based on meeting Thermal Energy Demand Intensity (TEDI), Mechanical Energy Use Intensity (MEUI), and Greenhouse Gas Intensity (GHGI) targets verified by energy modeling
Compliance granted upon Passive House Certification (third party)
Refer to the builder guide for a summary of upcoming changes. (3 MB)
Mechanical system requirements
Heating and hot water
New applications for building permits after January 1, 2022 will require electric space heating and hot water for most new low-rise residential construction.
Mechanical permits will be required for all new heating systems as of July 1, 2022 (pending Council approval).
Electric resistance and electric heat pumps can be used to meet electric heating needs.
Heat recovery ventilators
Additional information
2019 Vancouver Building By-law requirements
Building permits issued for new homes between January 1, 2015 and December 31, 2021 must conform to the 2019 Vancouver Building By-law (equivalent requirements as the 2014 by-law).
See the 2019 building and plumbing systems by-laws
Energy requirements for one and two family dwellings, ancillary buildings (laneway and coach homes), townhomes, and one to three storey multi-family buildings are provided in the following tables:
These requirements will change beginning 2022.
As an energy advisor, you conduct EnerGuide home assessments and ensure homes meet the required standards. We've gathered some tools and resources for your quick reference.