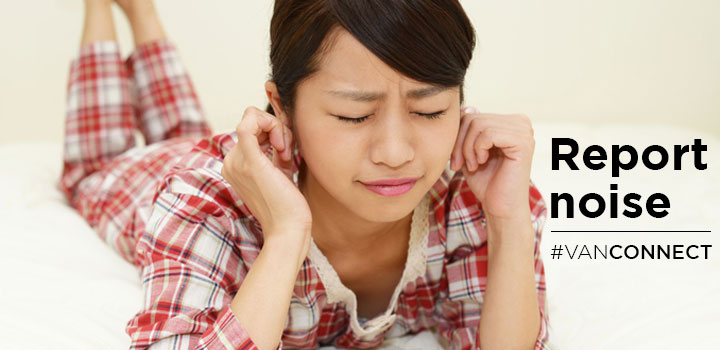 Report noise concerns

For noise concerns in parks, or if the type of noise isn't listed in the form below, read how to report other types of noise.
VanConnect app not loading for some iOS and Android users
How to solve the issue
Android users
Go into device settings for the app and clear the app's storage or data
Re-launch the app and log back in
iOS users
Log out of the app and log back in
If this feature is not accessible, uninstall and reinstall the app
Get help with noise concerns after hours
If the City helps with your noise issue and today is a:
Weekday after 4:30pm
Weekend anytime
Holiday anytime
then phone Vancouver Police Department non-emergency at 604-717-3321.
The police assist with noise concerns when resources are available.
Regulates noise: construction, garbage/recycling trucks, carpet cleaning trucks, leaf blowers, animals, people, and more.