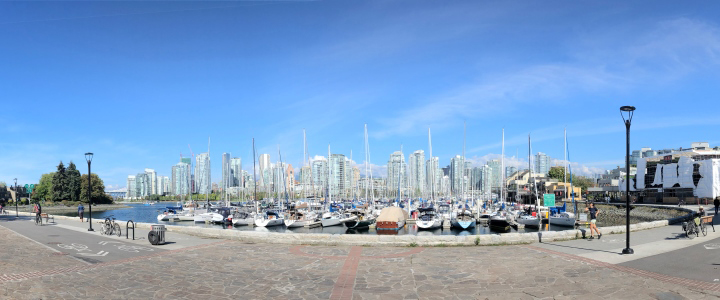 Heather Bay view
Adjacent to the Heather Civic Marina, the Heather Bay view is located at the midpoint of Leg-in-Boot Square.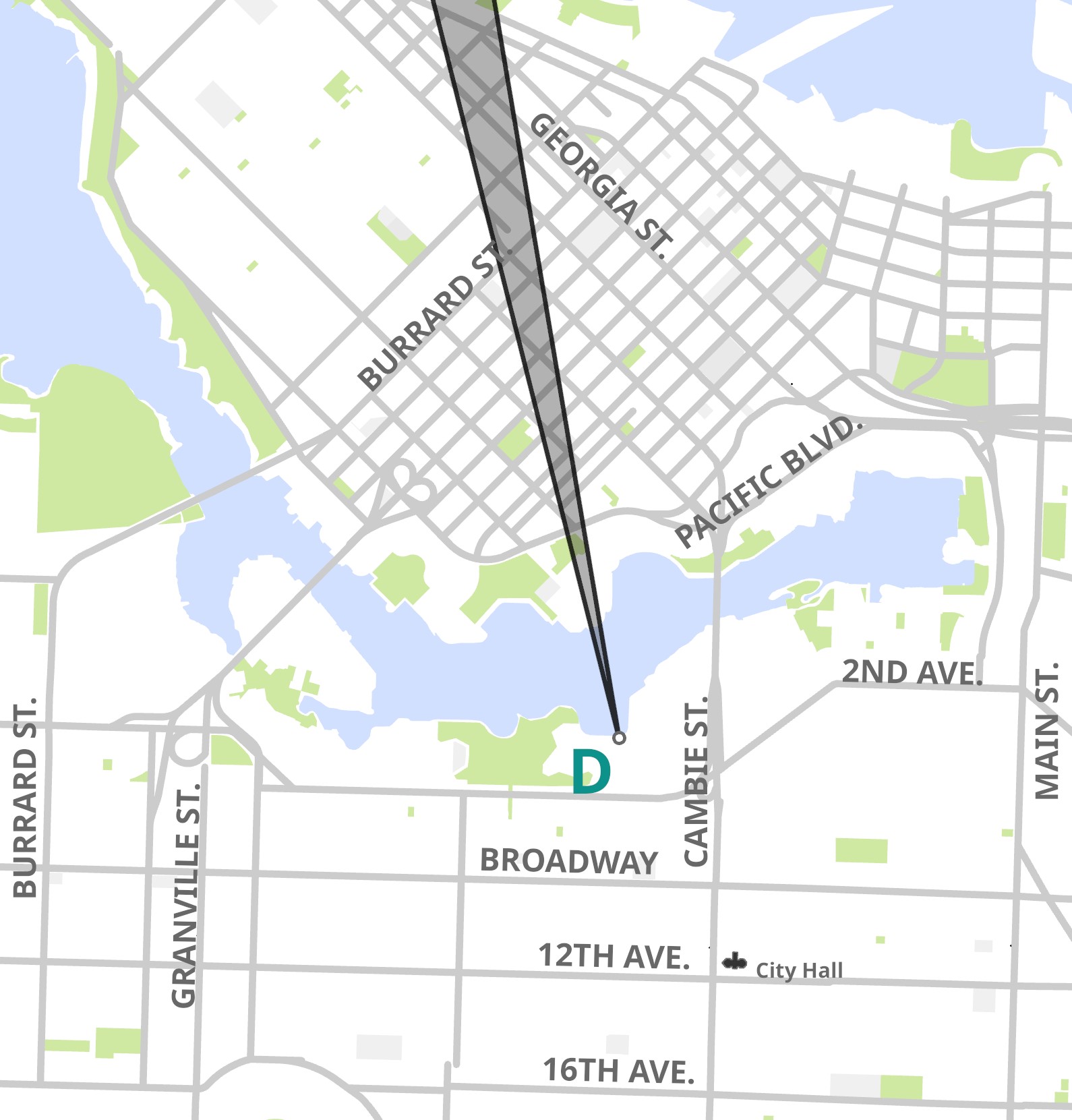 Protected view D
The view is primarily of the Lions but also includes Brunswick Mountain.
Sailboat masts often partially obscure the view but add to its context.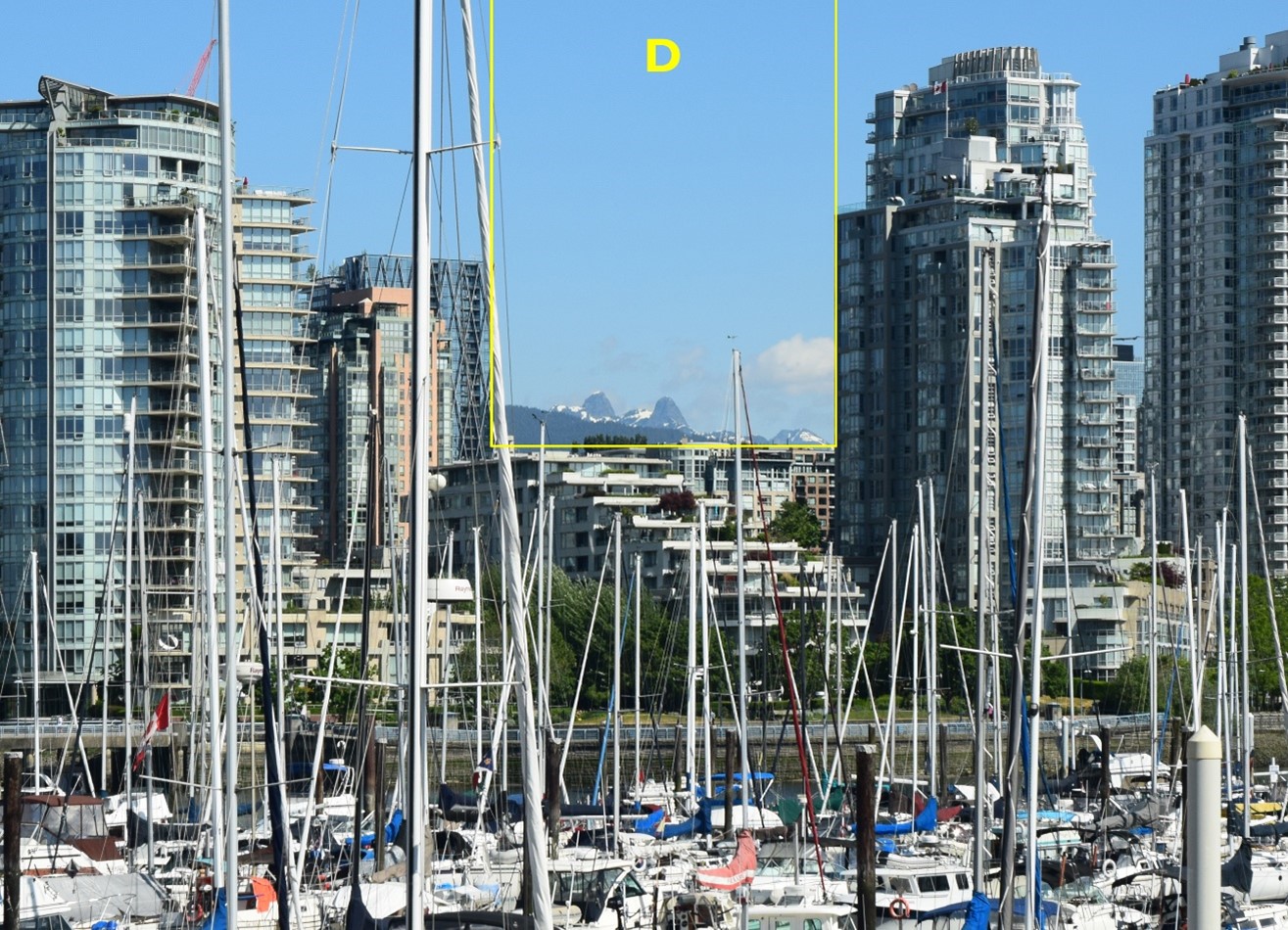 View cone D, 2018.