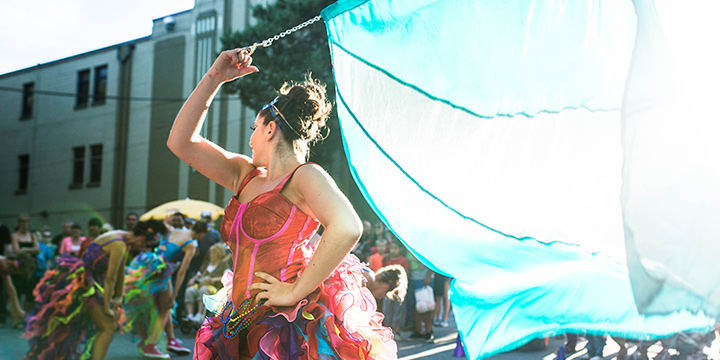 Arts and culture in the Northeast False Creek Plan
Northeast False Creek will serve as a major arts and culture destination.
The plan will provide city-serving programming opportunities and be responsive to a growing neighbourhood.
It will contribute to the overlapping needs of the Downtown Eastside's cultural communities, creating an accessible and inclusive neighbourhood.
Policy highlights
Establish a series of connected, accessible, and flexible public spaces
Meaningful cultural recognition and integration
Partner to secure affordable arts and cultural spaces, for the long term, that balance neighbourhood, district, and citywide needs
Explore opportunities to create social housing for artists with associated production space
Create a supportive, arts-friendly regulatory environment to allow arts practice to thrive and evolve in Northeast False Creek