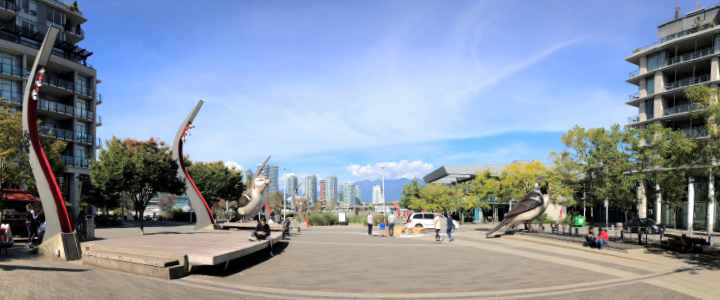 Olympic Plaza view
The view from the stage area at Olympic Plaza was established as a part of the Southeast False Creek neighbourhood.
The plaza acts as a gathering place, a destination and an event venue.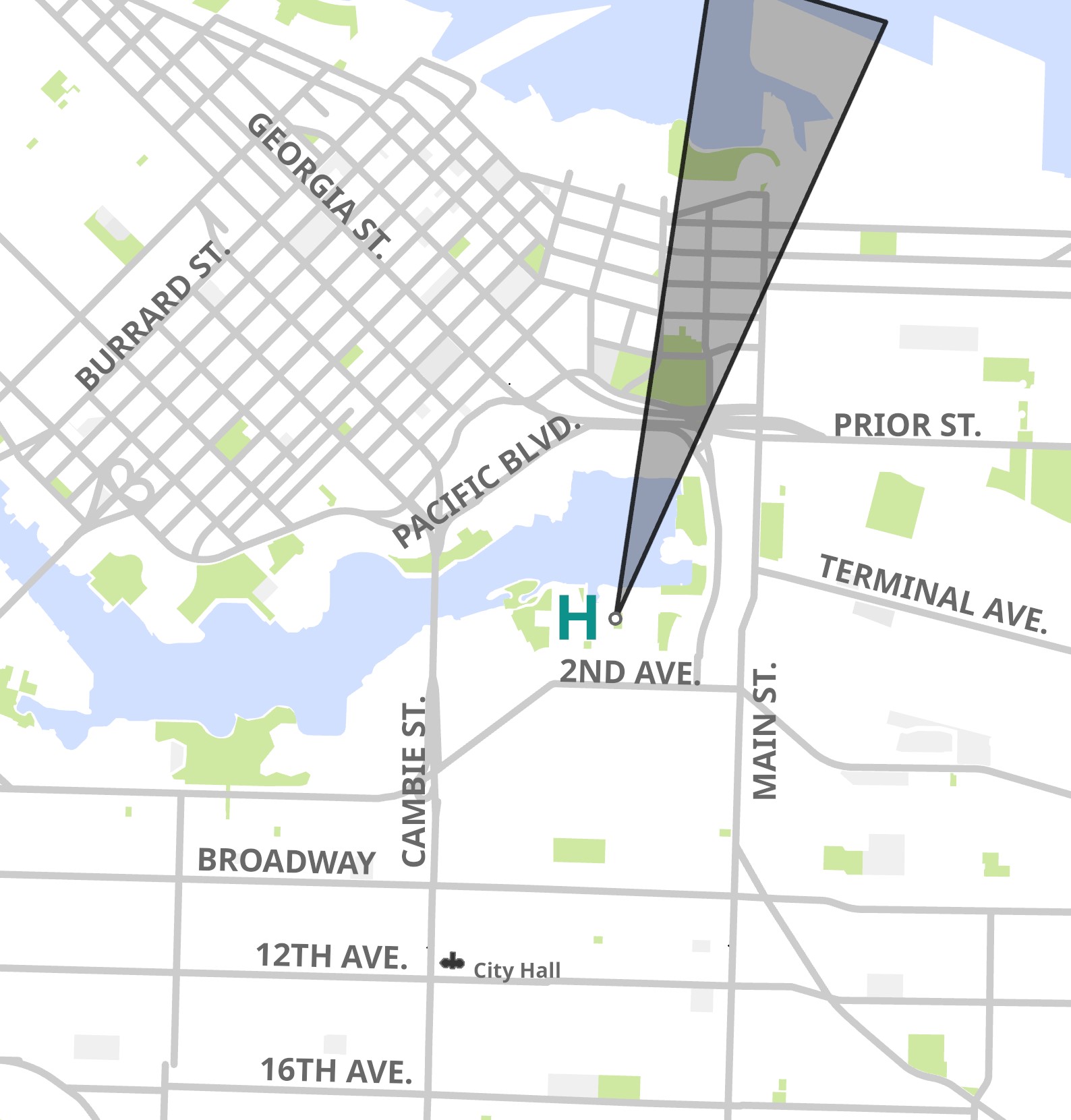 Protected view H
This view includes Grouse Mountain, Mount Fromme, Cathedral Mountain, Mount Burwell, and Lynn Peaks.
The Creekside Community Recreation Centre's distinctive overhang frames the view and creates context.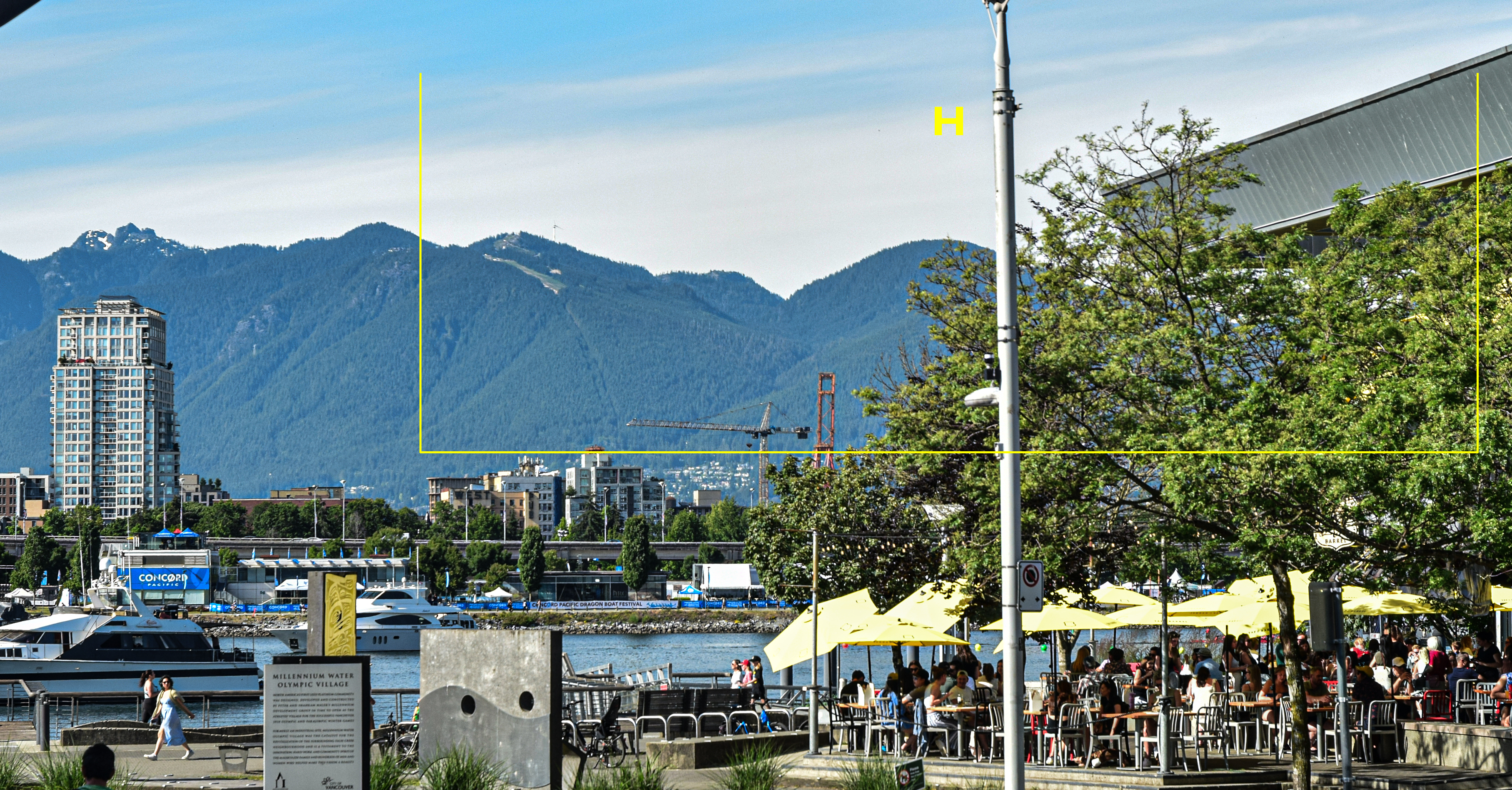 View cone H, 2018.