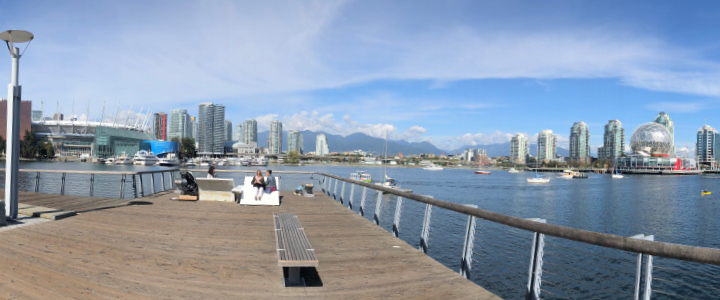 Olympic Village Shipyard Pier view
View G is located at the north end of the Shipyard Pier on the west side of the pedestrian bridge in Southeast False Creek.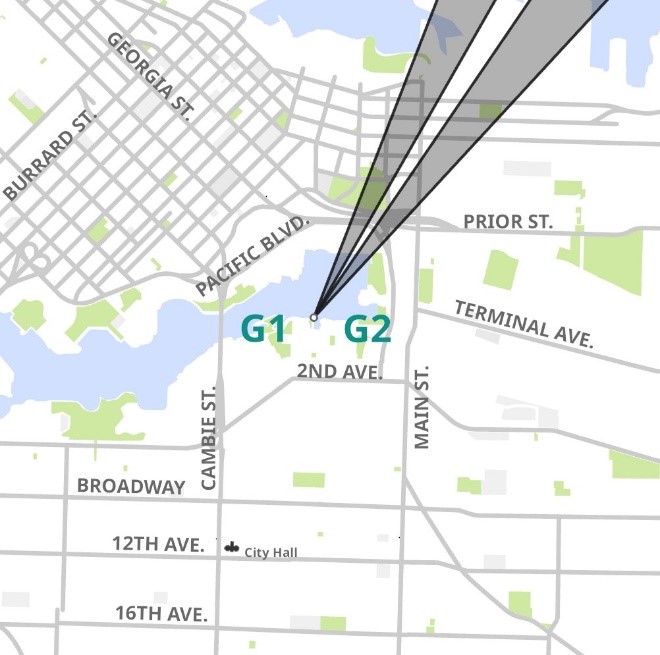 Protected view G
The view is composed of two sections, to encompass the North Shore Mountains.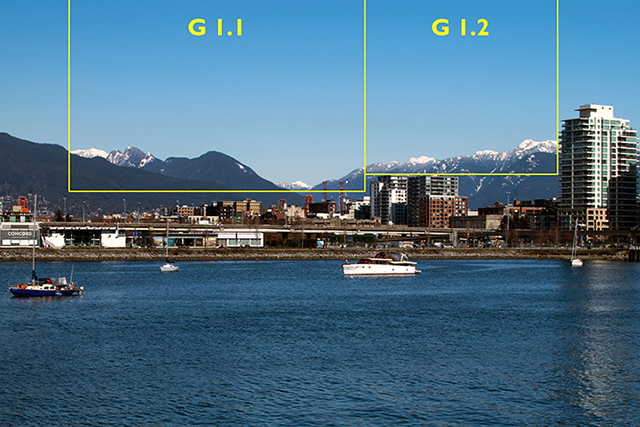 View cone G1.1 and G1.2, 2018.