Recommended plant list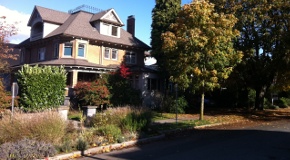 Ensure plants used in street gardens will provide visual enjoyment all year long and meet the Green Streets height requirements.
Plants in traffic circles and plants located close to intersections or where visibility is a concern should be kept to 0.6 m (2 ft) or less. Plants in corner bulge gardens that are located away from the intersection should be kept to a maximum of 1 m (3 ft). View the list of shrubs and plants that flourish in Vancouver.
View this list on your mobile device, or if you prefer, you can print a copy to take with you to the plant nursery.