Utilities locations and construction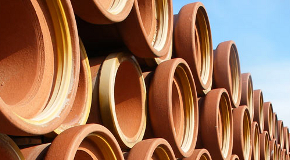 Every modern city has a complex network of sewer, water, telephone, electrical, steam and data / voice communication carrier pipes below ground, as well as a network of wires criss-crossing streets.
Because utility installations (above and below ground) need to be a safe distance from one another, City staff review proposed construction to ensure they meet all requirements, policies, procedures and protocols.
Finding utilities in your area
To find out information about utilities in your area, contact BC One Call at 1-800-474-6886 (or *6886 on your cell phone).
Learning about utilities design and construction
The City has produced a utilities design and construction manual with information about the City's standards and specifications.
Download the manual 

The City is here to help
If you have utility-related questions or concerns, call 3-1-1. They can help with
Temporary utility markings (i.e. paint and/or flags) showing the location of their underground facilities
Moving or adjusting power poles and anchors
Noise generated by electrical transformers and other public utility facilities
Objects hanging from overhead wires
Wires hanging off the pole
Utility boxes or manhole covers
Work being done on City property by Telus, BC Hydro, Terasen, etc