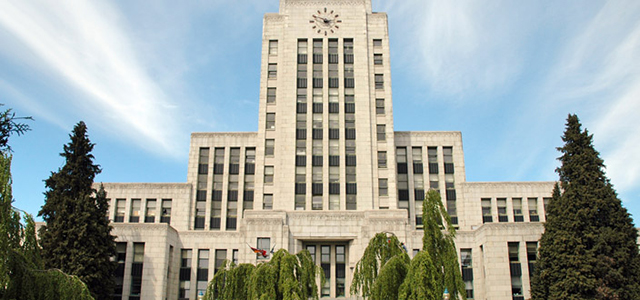 City Council ratifies collective agreement with CUPE Local 15
June 11 2021 –
Vancouver City Council has ratified the terms of a new collective agreement covering inside workers represented by CUPE Local 15. Union members voted to accept the settlement this week.

The new collective agreement covers 4,500 professional, technical and administrative employees who perform inside work for the:
City
Park Board
Ray-Cam Cooperative Association
Britannia Community Services Society
The term is three years, beginning January 1, 2020, and expiring December 31, 2022.
Settlement
The settlement provides for wage increases totalling 6% over the three years of the contract:
0.5% on January 1, 2020
1.5% on December 31, 2020, non-compounding
2% on January 1, 2021
2% on January 1, 2022
A comparable settlement was reached with CUPE Local 1004, covering outside workers, earlier this year.
Bargaining
Bargaining with CUPE 15 commenced in January 2020, and was paused for some time while we focused on our COVID-19 response and adapting to the financial impact of the pandemic. Measures we implemented included an unpaid furlough program for all non-union staff and the temporary layoff of nearly 1,700 unionized employees across the City, the Park Board, and at the Vancouver Public Library.
Bargaining continues with unions representing the balance of the City's workforce, including electrical workers and firefighters.