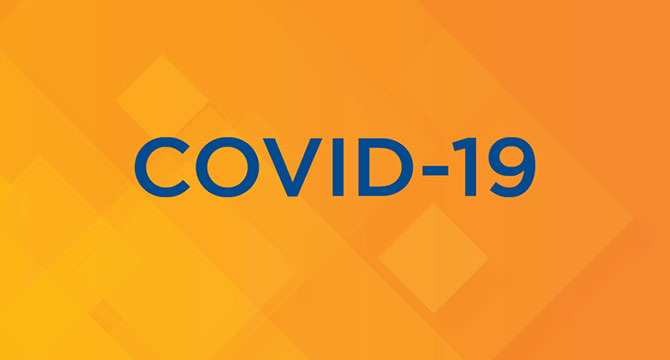 City debuts initiative for COVID-19 community support
Give a Hand Vancouver website launched
"In true Vancouver fashion, businesses, organizations, and individuals are asking what they can do to help"
Mayor Kennedy Stewart
April 2 2020 –
We have launched Give a Hand Vancouver, an initiative dedicated to accepting community offers from businesses and organizations in support of continued efforts to curb the spread of COVID-19.
The program takes its name from Vancouver's nightly 7pm cheer for healthcare professionals and front line workers. The Give a Hand Vancouver website is soliciting businesses and organizations to donate or provide low-cost offers on large-quantity materials and services ― such as medical supplies, cleaning products or food ― to aid with the COVID-19 response.
"In true Vancouver fashion, businesses, organizations, and individuals are asking what they can do to help," said Mayor Kennedy Stewart. "That's why we're launching Give a Hand Vancouver, an easy way to let us know if you have materials, supplies, or services to contribute. If you think you can help, I invite you to join in and help fight for our city."
Give a Hand Vancouver will ensure that all offers are being received through one central source, better equipping the City to receive and deploy resources and services.
"In the few weeks since COVID-19 was first identified in Vancouver, we've received numerous offers of equipment, space, time, and other supports from organizations city-wide," said Vancouver's COVID-19 Task Force Chief Darrell Reid. "To watch our residents band together in this time of crisis has been inspiring."
Reminder to Stay Home, Stay Put
While Give a Hand Vancouver is specifically directed toward businesses and organizations, the website includes information about how individual residents can contribute smaller-scale donations. Residents can also Stay Home, Stay Put to do their part in keeping themselves, their neighbours, and their loved ones safe.
Those who have the resources to contribute financially are encouraged to make donations to the Vancouver Foundation's Community Response Fund
Follow our channels for official updates
We appreciate there is a lot of information circulating at this time, and not all of it is coming from verified sources. All of our updates will be noted within our news releases, on our website, and our verified social feeds.
Follow @CityofVancouver on Twitter to receive the latest updates on COVID-19. We continue to work with public health officials and multiple partners on the COVID-19 response.