City Hall closes at 4:00pm on provincial election day
May 5 2017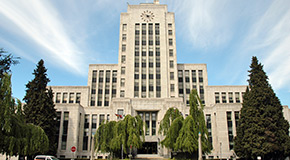 The Vancouver City Hall campus will close at 4:00pm on Tuesday, May 9 to allow City employees to vote in the provincial election.
Services at the following sites will be affected by this one-time early closing:
City Hall at 453 West 12th Avenue
Crossroads at 507 West Broadway
West Annex at 515 West 10th Avenue
Libraries and community centres will maintain their regular hours.
The Elections Act states that an employer must provide eligible employees with four consecutive hours to vote between 8:00am and 8:00pm on the day of the provincial election. The Act allows the employer to set this four-hour voting period.