City Hall upper surface parking to be closed intermittently through January and February
January 10 2017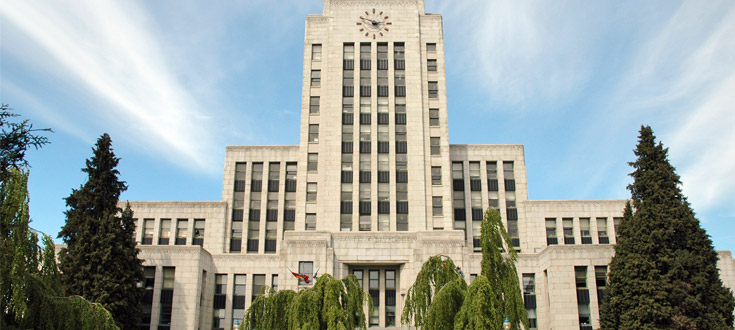 As part of scheduled deconstruction of the East Wing building, the City Hall upper surface parking lot is closed effective today and will remain closed intermittently through January and February.
This closure is necessary to ensure the safety of citizens and City of Vancouver staff. Your patience is appreciated during this time.
What the closure affects
Covered bicycle parking
The covered bicycle parking is temporarily closed located on the east side of City Hall.
Please use the bicycle racks at each entrance (north and south) and at the lower level parking lot.
Modo car share parking
The two Modo parking spots at the City Hall-West 12th and Cambie location will be temporarily relocated to curbside parking spots east of the main entrance, across from the Mobi bike share.
Modo users may enter off West 12th and exit off Yukon Street.
Stairwell
The north entrance stairwell and pathway remain open to pedestrians.
Visitor parking
There are nearby visitor parking options for those driving to City Hall including the lot at 10th and Yukon Street and two-hour parking along select parts of Yukon Street.
Signage and barriers are in place to restrict access to unauthorized areas.
View map of the area around City Hall
Get updates
Follow us on: