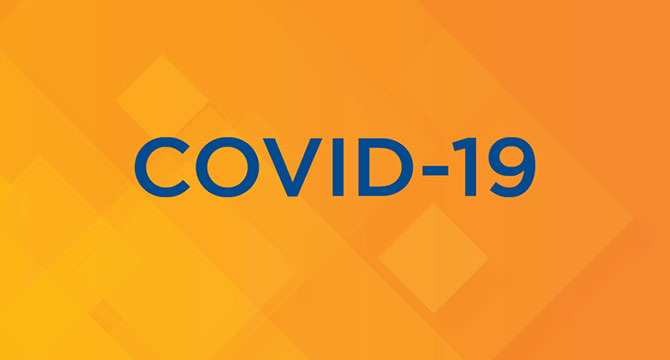 City implements additional service closures, continues to review operations in response to COVID-19
March 17 2020 –
The City of Vancouver is implementing additional facility closures and service modifications as we continue to review operations in response to COVID-19.
These measures are intended to further mitigate the spread of COVID-19 while ensuring essential services are maintained.
Closures and service modifications starting today
Included in the list of closures and service modifications effective today are:
Public access to the Services Centre, Revenue Services, and Engineering Services at Crossroads will be limited to appointments and we are working to implement digital solutions such as video conferencing and greater use of phone and email.
Council-appointed advisory meetings, open houses, workshops, pop-up and street activities, along with rezoning open houses are suspended until further notice.
All boards and commissions are suspended until further notice.
Event permits will be limited to the maximum guidelines set out by the provincial health officer as of the day of the event, with any current permits for gatherings of 50 or more people to be revoked.
The Park Board has cancelled all permits for special events at all of its facilities, effective immediately and until May 30. Permit holders will be issued a refund and will receive priority booking once special events resume.
The Park Board is working toward full closure of children's day camps at its community centres by the end of the day on Friday, March 20.
Operating hours at Carnegie and Evelyne Saller Community Centres are being reduced to 9am - 8pm. Food services at Gathering Place and shower and laundry services at Evelyne Saller will continue to ensure that people have access to these meals. These centres will take a room-by-room approach to reducing group size to less than 50 people.
The Homelessness Services Outreach team continues to operate as an essential service and their office at 392 Powell Street remains open from 9am to 4pm.
Eleven handwashing stations have been deployed in the Downtown Eastside to increase access to hand-washing facilities.
We are no longer taking bookings for memorial services at Mountain View Cemetery Celebration Hall but casket burials and interments will continue.
Services that remain open
These services remain unaffected:
Inspections and enforcement, such as fire, development, building, and licensing, will continue as-is.
The Vancouver Transfer Station and Landfill, as well the Manitoba and National Works Yard will continue to operate as-is.
Task force created to help Downtown Eastside residents
We have partnered with Vancouver Coastal Health and BC Housing on a multi-agency public partner task force to identify and implement measures to help protect people who are experiencing homelessness, living in SROs, and in the Downtown Eastside (DTES). The task force is working to:
Improve communications with DTES residents and service providers
Secure additional locations where people who need to self-isolate but are experiencing homelessness can go
Consider other basic needs issues such as food security and access to medication and safe supply
The task force is connecting with community networks and organizations to support in the response design and delivery.
Stay up-to-date on our response to COVID-19
We appreciate there is a lot of information circulating at this time, and not all of it is coming from a verified source. All of our updates will be noted within our news releases, on our website, and our verified social media feeds.
We continue to work with public health officials and multiple partners on the COVID-19 response. There is the potential for even further service closures in the days to come as we make every effort to ensure essential services are maintained to the highest level.
Get regular updates on the status of City facilities, events, and services at vancouver.ca/covid19 or @CityofVancouver on Twitter.
Quotes
Mayor Kennedy
"Our staff are working around the clock to keep people safe and respond to updates as we get them from our partners in senior governments and public health," said Mayor Kennedy Stewart. "We must and we will continue to move quickly. I know the uncertainty is stressful, especially for seniors and other vulnerable populations. Know that you are our top priority and that we're focused on getting everyone through this together."
City Manager Sadhu Johnston
"As this situation evolves locally and globally, we must be flexible in our operations to protect the health and safety of our staff and the public," said City Manager Sadhu Johnston. "Our business continuity plans exist for this exact reason and we are making every effort to maintain a high level of operation and service. We are constantly reassessing the situation and making adjustments on an as needed basis. We appreciate that this may be difficult for many in Vancouver, but the health and safety of those we serve are at the core of these decisions."