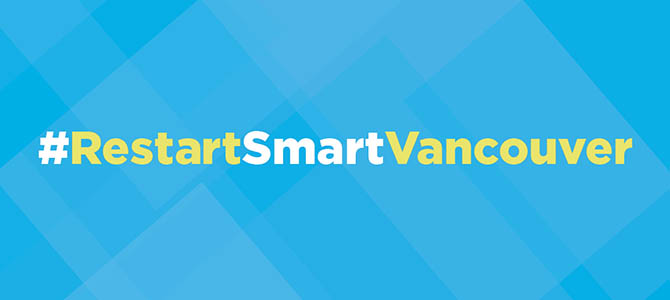 City invested in supporting non-profit and community organizations to navigate COVID-19 hurdles
We're pleased to have been able to adapt these grants so as to help social, cultural, and economic recovery for these impacted sectors.
Sandra Singh, General Manager, Arts, Culture, and Community Services
July 22 2020 –
With research showing that non-profits and community organizations are likely to be some of the most affected by COVID-19, we've dedicated an entire recovery work stream to identify specific supports, in order to further assist these organizations in delivering their critical work.
Despite the pressures, increased demand, and operational hurdles they have faced during the pandemic, many non-profit and social enterprises have continued to serve the local community, including often under-served equity-seeking groups, and now it's their turn to receive support.
We've committed to providing these organizations with the help that they need to deliver their work which will be crucial in equitably rebuilding the social, cultural, and economic life of the city as Vancouver emerges from this crisis.
A survey conducted by Vantage Point in the spring found that 95% of organizations across these sectors were forecasting financial losses, with many uncertain about what shape their future staffing levels and operations would take. Respondents indicated that financial assistance and access to information and expertise were supports they were seeking most.
In response to these concerns, sector-specific resources and guidance are now available and more resources will be added as they become available. This non-profit and social enterprise work is one strand of Restart Smart Vancouver, our recovery program which is focused on providing residents and businesses who have been most affected by the pandemic with the help and tools they need to rebuild. In addition to these initial steps, we're also developing further actions and bringing recommendations to Vancouver City Council in the fall.
Funding repurposed to aid recovery
This week, Vancouver City Council reaffirmed their support of the non-profit sector by approving more than $4.85M of grants that have been repurposed to help organizations recover and rebuild.
Over $1.3M of Social Policy grants were also approved, $361K of which were repurposed as COVID-19 Rapid Response Grants to support essential child care programs whose summer schedules and operations have been impacted.
Examples of funding
Funding to immediately expand child and family programs over the summer months for communities disproportionately impacted by COVID–19:
$145K in grants to four Indigenous led non-profit organizations (Aboriginal Mothers Centre, BC Aboriginal Child Care Society, Helping Spirit Lodge Society, Vancouver Aboriginal Friendship Centre) to help expand and support culturally safe child and family programs
$171K in grants to five non-profit organizations that run child and family programs serving other communities disproportionately affected by the pandemic. The funding will help to expand programs, allowing greater numbers to participate despite COVID-19 and the need to support health and safety protocols.
Funding to plan for and engage communities in early learning and child care in a COVID-19 environment, including communities disproportionately impacted:
$45k grant to Metro Vancouver Aboriginal Executive Council to support the development and launch of a COVID-appropriate engagement strategy for their Indigenous Early Learning and Child Care Project.
$140K towards programs supporting Association of Neighbourhood Houses of BC's capacity to deliver high quality neighbourhood- based childcare in Vancouver.
Funding to open 162 new child care spaces:
Council also approved the appointment of operators for three new upcoming childcare centres, that will being 162 new licensed child care spaces into Vancouver for children ages 0-5, and approved related grants to support their start-up and on-going operations. Childcare is not only a public benefit but was recognized as an essential service by the Province, and is identified as being critical to Vancouver's economic recovery. The three new childcare centres are currently in design/development, with the first two new centres expected to open in 2022, in the Marpole and Sunset neighbourhoods. A construction timeline for the third new childcare facility is still pending, and will be located in the West End neighbourhood.
Grants totaling almost $3.5M were approved to assist the most impacted cultural groups and artists in their recovery and the City's vibrant and diverse arts and culture scene. Examples include:
$75K in grants supporting Indigenous artists, who have been disproportionately impacted through loss of work and venue closures, and to address historical low levels of civic funding
$470K in grants to support diverse festivals and community celebrations
$1.2M in in-kind grants to support festivals, music, theatre and dance groups to adapt the ways in which they use civic space to continue to support artists and offer programs to the community
$225K funding towards Musqueam, Squamish, Tsleil-Waututh Nations to support space planning and research, as part of the City's existing Making Space for Arts and Culture plan
$53K grants to BC Artscape, who provide workspace for over 70 cultural organizations, artists and community groups
$766.4K towards Cultural Infrastructure Grants, that address the distinct lack of affordable arts spaces available to organizations and artists
$500K of existing funding has been refocused to support cultural spaces with critical grants of up to $25K for COVID-19 recovery, equity, rebuilding and resilience.
These grants represent an initial step by the City by providing funding to key cultural and social policy organizations that are helping Vancouver and its residents recover from the pandemic. Additional steps will follow as we know that the impacts of COVID-19 are deep and the challenges will be ongoing.
Share feedback
To further assist recovery planning, we're asking organizations to share their experiences of COVID-19, and thoughts on the restart plan, through our new COVID-19 Pulse Survey which is conducted once a month; the next opportunity starts August 4.
Quotes
Sandra Singh, General Manager, Arts, Culture, and Community Services
"In addition to the challenges that all organizations are facing during this pandemic, many non-profits and social enterprises have seen an increase in demand for their vital services, coupled with a decline in fundraising and revenues," says Sandra Singh, General Manager, Arts, Culture, and Community Services.
"These organizations have been key drivers in sustaining strength, stability, and connectedness in our local communities, and will continue to be as we embark on recovery. When COVID-19 hit, staff were already in mid-review of key grant programs. We're pleased to have been able to adapt these grants so as to help social, cultural, and economic recovery for these impacted sectors. This is bolstered by our new resources and guidance webpage, set up specifically to support organizations and individuals navigating their way through recovery" Singh added.