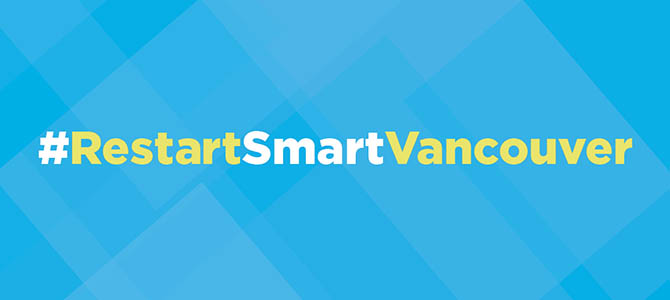 City issues more than 360 temporary patio permits and expands public space on Robson Street
August 14 2020 –
In the ten weeks since launching our Temporary Expedited Patio Program, we've issued 361 temporary patio permits as part of our COVID-19 recovery support to local businesses.
Temporary patio permits are free and valid until October 31, and allow businesses to immediately take advantage of patio season in Vancouver and expand their indoor seating outside to maintain physical distancing for patrons and employees.
Here's a breakdown of the permits received to date:
| Status | Public patios | Private patios |
| --- | --- | --- |
| Approved | 291 | 70 |
| Under review | 5 | 5 |
| Outside scope | 124 | 0 |
| Total received | 420 | 75 |
For more information on the Temporary Expedited Patio Program, to apply for a permit, or to view the list and interactive map of approved patio locations, visit vancouver.ca/temporary-patio.
Making streets for people – Robson St changes
Changes to Robson St from Jervis St to Burrard St are now nearly complete as we continue to support the reallocation of public space for physical distancing and other activities.
In partnership with the Robson Street Business Association (RSBA), more space is now available for people to walk, queue, and visit local businesses. Bus stops on Robson St have been consolidated with additional accessible waiting areas for the stops at Bute St and Burrard St (westbound) with stops at Jervis St and Thurlow St temporarily suspended for sidewalk widening.
Together with the RSBA and the Vancouver Mural Festival, concrete barriers in the area now feature custom art by three local artists WKNDRS (1000 block), Chris Perez (1100 block), and Katie So (1200 block) to enhance the walking experience and celebrate places for people.
Slow Streets – Wave 5
Over 40 km of Vancouver's roads have now been designated as Slow Streets to give people more room to move get some exercise or enjoy the fresh air while staying two metres apart. Last week, our crews installed the latest wave of Slow Streets which provides access to local businesses and links to the pop-up plaza at E 27th Ave and Fraser St.
Woodland Dr from Charles St to E 15th Ave
E 15th Ave/ E 14 Ave/ E 13th Ave from Woodland Dr to St. George St
St. George St from E 8th Ave to E 13th Ave and E 27th to E 31st Ave
E 8th Ave from St. George St to Glen Dr
Glen Dr/ Windsor St from E 8th Ave to E 27th Ave
E 27th Ave from Windsor St via pop-up plaza to St. George St
E 31st Ave/ E 30th Ave from Ontario St to St. George St
Ontario St from E 30th Ave to E 33rd Ave
Share your thoughts on Slow Streets
We'll continue to monitor Slow Streets and anticipate that many routes will be in place through 2021. We're looking for input from residents and businesses to help us shape and inform longer-term opportunities for these routes.
To learn more and share your thoughts on Slow Streets, visit shapeyourcity.ca/slow-streets.
Restart and recovery
As we shift into recovery and restart, we are asking the public to:
Stay Strong – keep two metres apart, do not attend large gatherings, and stay home if you are feeling unwell
Stay Local – support local businesses and your neighbourhood
For more detailed information about the status of City services and facilities, visit vancouver.ca/covid19.