City of Vancouver announces 2017 Book Award finalists
September 7 2017 –
Each year, the City of Vancouver honours local authors through the Book Award, presented at the Mayor's Arts Awards to be held this year on October 11. In its 29th year, the award ceremonies celebrate Vancouver's arts, creative and cultural sector, which reflect the city's unique character and identity.
2017 finalists
Mysterious crimes, pandas living in a warehouse, love, loss, self-revelation, and Coast Salish art are highlighted through bold creativity and historical stories told by this year's four finalists for the Book Award.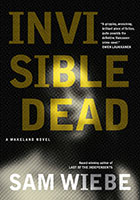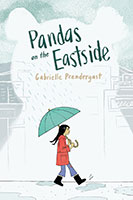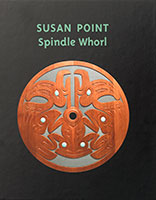 Sam Wiebe for Invisible Dead
The first novel in a series of mysteries focused on character Dave Wakeland. This fast-paced thriller set in Vancouver's criminal underworld follows a private investigator on a journey to solve an unsolvable mystery.
Gabrielle Prendergast for Pandas on the Eastside
A middle-grade novel about a young girl who rallies her friends and neighbors on the poverty-stricken Eastside to save two pandas from being sent back to China.
Carleigh Baker for Bad Endings
A collection of 15 stories themed on love, loss, connections and self-revelation told through often flawed characters that face adversity and hard choices.
Grant Arnold, Ian M. Thom, Susan Point, Kathryn Bunn-Marcuse, Thomas Cannell, Myrtle Mckay, and William (Bill) McLennan for Susan Point: Spindle Whorl
A visually pleasing discovery of the works of Coast Salish artist Susan Point who uses the spindle whorl to create traditional art.
About the jury
The four shortlisted titles were chosen by an independent jury that included:
Shirley Lew, Dean, Library, Teaching and Learning Services at Vancouver Community College and Secretary of The Vancouver Writers Festival Board of Directors
Baharak Yousefi, Librarian and Head of Library Communications at Simon Fraser University, Vice-Chair and Chair Elect on the Board of the BC Libraries Cooperative
Dory Nason (Anishinaabe), Senior Instructor, Institute of Critical Indigenous Studies & Department of English, Status of Woman Chair UBC Faculty Association, Faculty Affiliate for the Centre of Teaching, Learning and Technology