City of Vancouver prepares for upcoming by-election this fall
July 17 2017 General voting day proposed for October 14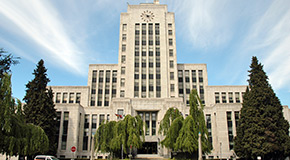 On July 26, Vancouver City Council is expected to appoint the Chief Election Officer who is responsible for overseeing all aspects of the election, in accordance with provincial legislation.
The Chief Election Officer's primary role is to:
Implement the by-election
Ensure the integrity of the voting process and voter anonymity
Encourage democratic participation
General voting day proposed for October 14
Once appointed, the Chief Election Officer will propose to hold a by-election on October 14, 2017 for a vacant position on City Council following the resignation of a city councillor.
By-elections like other civic elections are managed by the Office of the City Clerk. Pursuant to the Vancouver Charter, the City Clerk notified Council of the resignation on July 11, 2017.
Vancouver School Board by-election
In order to meet the statutory requirements for conducting a Vancouver School Board by-election, the Province must inform the City of its intent to hold a by-election for Vancouver School Trustees by August 4.
The seats of the Vancouver School Board are currently vacant.
Proposed key dates and steps
Nomination period – August 29 to September 8
The nomination period for candidates will take place from August 29 to September 8. During this time, candidates must submit their profiles, photos and documents declaring candidacy in the by-election.
Advance voting October 4 and 10 with general voting on October 14
Advance voting will take place on October 4 and 10 between 8:00am and 8:00pm at Vancouver City Hall.
General voting day is October 14 with voting stations open from 8:00am to 8:00pm at approximately 50 locations throughout Vancouver including schools, community centres, City Hall, and one church.
All locations will be announced in the coming weeks and listed online.
Mail ballot voting – begins September 26
Voters unable to go to a voting station due to an illness or disability, or because they are away during both advance voting and election day, will be able to vote by mail.
Details on how to vote by mail will be available online.
Who can vote?
To vote in the City of Vancouver by-election, you must:
Be 18 years of age or older on general voting day (October 14)
Be a Canadian citizen
Have lived in BC for at least six months immediately before voting day
Have lived in Vancouver for at least 30 days immediately before voting day (or have owned real property registered in your name in Vancouver for at least 30 days immediately before voting day)
Not be disqualified by law from voting
You must meet all the above qualifications to be eligible to vote. Permanent residents who have not yet become Canadian citizens are not permitted to vote.
More information on the by-election
Complete information regarding registering to vote, where to vote, and advance voting for this by-election will be available shortly online.
Learn more about the by-election
Public notices will be issued throughout August and September with information for candidates and voters.