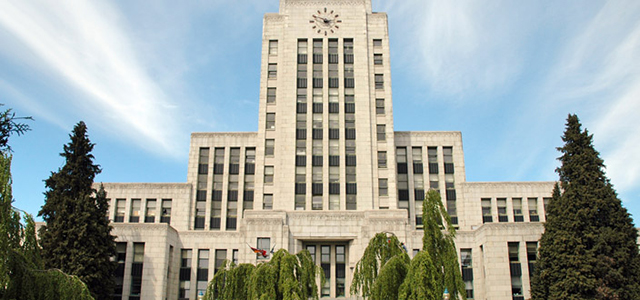 City outlines next steps for addressing historic and ongoing racism in Vancouver
For too long we have been silent and have likewise not yet done the deep work of analysing our systems within the City to see how we are perpetuating inequities and racism across our own operations.
City Manager Sadhu Johnston
June 17 2020 –
The City of Vancouver has today shared the next steps staff will take to address the individual, structural, and systemic racism in Vancouver.
The ongoing incidents of anti-Black racism and the protests they have led to, as well as the increase in anti-Asian racism arising during COVID-19, and continued anti-Indigenous racism have prompted the City to restate their commitment to addressing racism, hate and xenophobia in Vancouver.
An open letter from City Manager Sadhu Johnston
In an open letter to community representatives of the Black and African diaspora community, City Manager Sadhu Johnston denounced anti-Black racism and committed to taking action in partnership with the community to combat individual and systemic racism, including recognizing the City's own responsibility to reflect on its historic and ongoing role in perpetuating inequities and racism. (199 KB)
The letter also invited residents from the Black and African diaspora communities to take part in a virtual town hall to share their experiences, frustrations, hopes, and suggested actions as a first step toward action planning.
Today's action is the latest step that the City has taken, following an anti-racism campaign at the end of May, funding to the Chinatown BIA to hire additional security amidst increased anti-Asian sentiment, formal apologies to the Japanese, Chinese and South Asian communities, and ongoing reconciliation work with the Musqueam, Squamish and Tsleil-Waututh Nations.
"For the last 20 months, our City Council has taken every opportunity to denounce racism in all its forms and take concrete steps to move our City forward, but it's clear that much more needs to be done," said Mayor Kennedy Stewart. "Changing structural racism needs the support of all elected leaders, at all levels. That's why Council will continue to do everything it can to drive change and that's why I have already reached out to senior levels of government to find a coordinated way of addressing historic and ongoing racism in Vancouver.
"Racism and hate are deplorable and have no place in Vancouver. For too long we have been silent and have likewise not yet done the deep work of analysing our systems within the City to see how we are perpetuating inequities and racism across our own operations," Sadhu Johnston said, adding "addressing racism is a priority for the City and we are committed to taking action based on the feedback we receive at the virtual town hall".
Creating a more equitable Vancouver
Since December 2018, the City has been working on a number of initiatives to create a more equitable Vancouver, including:
Piloting anti-Black racism and white privilege awareness training with staff to name and address the realities and consequences of individual and institutional racism
Hiring a Healthy City Scholar to develop recommendations of policies the City can adopt to address anti-Black racism in Vancouver
Developing an Equity Framework which will drive internal systems change and support staff across the organization to implement a race-forward equity and intersectional lens on all areas of City work and decision-making
Creating the position of Equity and Diversity Officer in the City Manager's Office
Developing the City's response to the Calls for Justice arising from the Murdered and Missing Indigenous Women and Girls Inquiry
Declaring May 29 as a Day of Action Against Racism, issuing a multi-lingual proclamation and participating in a province-wide campaign to raise awareness and encourage individuals and organizations to take a public stance against racism
Creating an Equity and Inclusion team within the Emergency Operations Centre (EOC) during COVID-19 response to help lower barriers to accessing timely, critical information, and work to ensure historically underrepresented groups disproportionately impacted by the pandemic are part of and included in the emergency response.
"Over the last 18 months, we have been working on a number of internal initiatives to address inequity and inclusivity in Vancouver and in our own organization. The heightened conversations about the discrimination that Black people face has reinforced the need for us to urgently continue prioritising this equity and anti-racism work", Sandra Singh, General Manager of Arts, Culture and Community Services said.
"As well as the virtual town hall with the Black and African diaspora community, we have a number of other first step actions that we will be taking to begin conversations on how to address racism in our community, including the creation of a joint City-community anti-racism working group, and the expansion of the City's recent public anti-racism campaign."
Read a memorandum summarizing ongoing efforts to address equity, inclusion, and anti-racism (283 KB)
Next steps
In addition to the actions highlighted by Singh and work already underway, some of the other next steps the City plans to take include:
Proposing the new working group discuss priorities already raised by communities, including racialized data, safe reporting, and supports for victims/targets of hate crimes and racism
Advocating to the Province for the creation of a formal provincial representative for people impacted by racism and for improved mental health supports for those impacted by racism
Reconnecting with Hogan's Alley Society to advance discussions on a memorandum of understanding with the HAS and broader community with regard to the future of the area and the vision of redress as part of the North East False Creek Plan
Accelerating the development of the City's Commemorations Policy to review statues and the names of City assets, including streets, and the policies governing commissions and donations of monuments and memorials
Implementing a number of internal equity initiatives to support Indigenous, Black, and People of Colour City staff, including holding a town hall with City staff and providing improved reporting and mental health support for Indigenous, Black, and racialized staff and reviewing staff supports and other internal programs
If you would like to receive details of the public town hall, or further information about the City's ongoing anti-racism actions email equity@vancouver.ca.