Print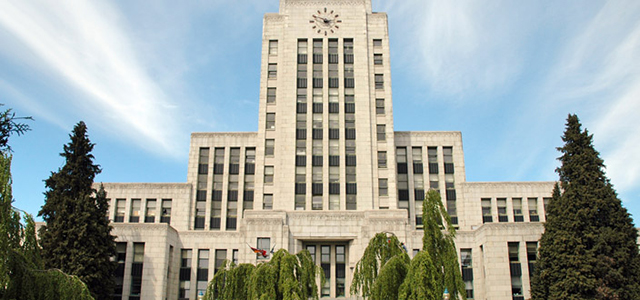 City releases 2018 Statement of Financial Information
March 27 2019 –
In accordance with the Financial Information Act, the City of Vancouver has prepared its annual Statement of Financial Information (SOFI) Report, which can be viewed online.
The SOFI report contains:
Consolidated financial statements
Schedules of debts and guarantee and indemnity agreements
Remuneration and expenses for:

Mayor and Councillors
Vancouver Board of Parks and Recreation Commissioners
Vancouver Police Board Members
Employees (earning above $75,000)

Payments to suppliers of goods and services
Credit ratings among the best for Canadian municipalities
The City's financial position remains strong and is reflected in its credit ratings. In February 2019, S&P Global Ratings reaffirmed the City's credit rating of AAA with a stable outlook, and in January 2019 Moody's Investors Service reiterated the City's credit rating of Aaa also with a stable outlook.
Both AAA and Aaa credit ratings, which are among the best for Canadian municipalities, reflect the two agencies' assessments of the City's solid governance and experienced financial management team, consistent positive fiscal outcomes, high levels of liquidity, strong economy and budgetary performance, and strong debt affordability.
Net long term debt (debt net of sinking fund reserves) was $589 million, down $9.0 million from 2017.
The consolidated financial statements have been audited by the independent firm of KPMG LLP.
Total staff remuneration and expenses paid in 2018 were $520.4 million and $1.7 million respectively. Payments to suppliers for goods and services totalled $783.6 million.
The City of Vancouver makes all of its financial reports available to the public, including quarterly financial reports, City Council salaries and expenses, annual financial reports, and statements of financial information.