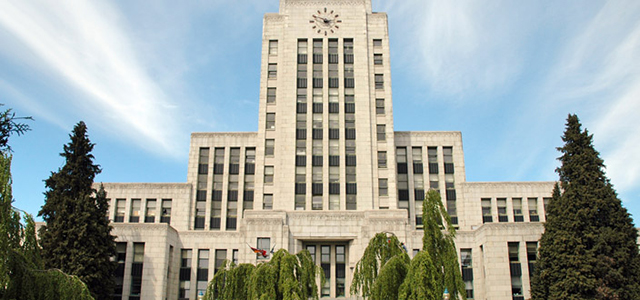 City releases 2020 Statement of Financial Information
March 24 2021 –
In accordance with the Financial Information Act, the City of Vancouver has prepared its annual Statement of Financial Information (SOFI) report . (3 MB)
The SOFI report contains:
Consolidated financial statements
Schedules of debts and guarantee and indemnity agreements
Remuneration and expenses for:

Mayor and Councillors
Vancouver Board of Parks and Recreation Commissioners
Vancouver Police Board Members
Employees (earning above $75,000)

Payments to suppliers of goods and services (greater than $25,000)
The impacts to the City's operations, costs and revenues in 2020 from the COVID-19 pandemic were significant. Operating revenues at year-end were $89 million below budget, primarily due to temporary closures of facilities and programs to meet provincial health and safety orders, and suspension or reduction of some revenue-generating activities such as parking fees. There was also a $16 million increase in operating costs due to the City's response to the pandemic including increased facilities cleaning, support for single-room occupancy buildings and general sanitation.
Measures taken by the City to reduce expenses included delays to some capital projects, reduced discretionary spending, and compensation adjustments including staff furloughs, deferred merit increases and delays in hiring. There were also reductions in salary and benefits costs related to temporary layoffs for those working in areas where public-facing services had been suspended. These actions helped to offset the impact of the revenue shortfall.
Vancouver received SafeRestart funding of $16.4 million from the Province to partially offset revenue reductions from the pandemic. The City also received $6.8 million in senior government funding to put against the increase in operating costs related to its COVID-19 response efforts.
The City's annual consolidated surplus of $229 million exceeded the budgeted annual surplus of $168.7 million by $60.2 million. This surplus reflects investments in tangible capital assets such as roads and utilities as well as funds received that will be spent in the following year, such as federal funding for housing through the Reaching Home initiative, Empty Homes Tax revenue which will be allocated to new affordable housing initiatives, and contributions from development for future City assets and amenities.
Given the ongoing pandemic and associated uncertainty this year, the City expects continued financial impacts in 2021 and will continue to carefully manage its finances, holding staffing and operating spending below 2020 budget levels along with the City Council-approved reductions to the remainder of the 2019-2022 capital plan.
There is also uncertainty related to the potential financial impacts from the Vancouver Police Board's application to the Province for a review of the 2021 Budget approved by City Council.
The consolidated financial statements have been audited by the independent firm of KPMG LLP.
The City of Vancouver makes all of its financial reports available to the public on our web site, including quarterly financial reports, City Council salaries and expenses, annual financial reports, and statements of financial information.