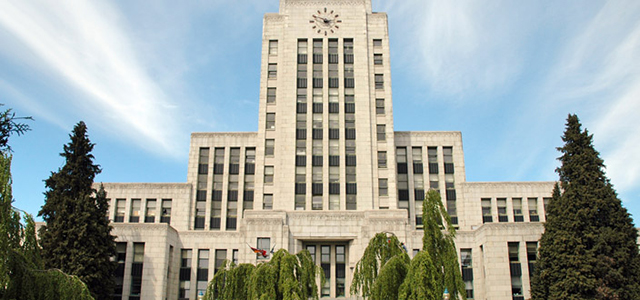 City releases draft 2020 budget ahead of December 3 special Council meeting
November 25 2019 –
The City of Vancouver has published its Draft 2020 Budget and Five-Year Financial Plan, to be considered by City Council at a special Council meeting on December 3.
The draft operating budget is structured in three categories of funding for Council to consider:
Fixed costs – funding required to maintain City services at present levels e.g. estimated impacts of future collective agreements and increases in rent, insurance, etc.
Filling service gaps and addressing risks – including the addition of more police officers and fire fighters, improvements to the building permitting process, and addressing compliance-related items (e.g. WorkSafe, health and safety).
Investments to advance Council's priorities – initiatives such as more affordable and social housing, investments in arts and culture, addressing the climate emergency, and a new city-wide planning process (the Vancouver Plan).
The draft capital budget includes new 2020 investments in City infrastructure and amenities that were approved as part of the 2019-2022 Capital Plan.
Council has the opportunity to deliberate on the draft budget and to propose changes in each category, considering the balance of maintaining quality core services while also making advancements on the most important issues in our city.
Draft 2020 Budget priorities
In developing the draft budget, City staff worked to align ongoing activities and new initiatives to a set of priorities that were approved by Council in July as part of the Budget Outlook:
Deliver quality, core services that meet residents' needs
Address affordability and the housing crisis
Protect and build our economy
Increase focus on diversity and critical social issues
Accelerate action on climate change
Should Council approve all of the items in the draft budget, the total tax increase for 2020 would amount to an additional $150 for the median residential property (roughly $12 per month) and $270 for the median business property which would be equivalent to an 8.2 per cent property tax increase. Property taxes are tied to assessed property value, which is set by BC Assessment. The final property taxes and fees for 2020 will be set once a final budget is approved by Council following their December 10 meeting.
How you can get involved
The City is offering an online, interactive session for the public on Thursday, November 28 from 11:30am to 12:30pm, during which highlights of the Draft 2020 Budget will be presented and City staff will answer questions submitted live online.
More information and the link to set up a reminder for the webinar is available on the City's website at vancouver.ca/vanbudget2020. Registration is not required but a Facebook account is required to submit a question.
The Draft 2020 Budget and Five-Year Financial Plan for Council consideration is available now on the City's web site, along with a (14 MB)nine-page summary . (527 KB)
To register to speak at the special Council meeting on December 3, follow the directions on the City website. Residents can also submit questions or comments to Mayor and Council via the website. Property owners can also find details on the website about land assessment averaging.
Over the past 10 years, the average annual property tax increase in Vancouver has been below the average for Metro Vancouver municipalities, and the 2019 combined property tax and utility fees for a median single-family home in Vancouver were also below the average of other Metro Vancouver municipalities.