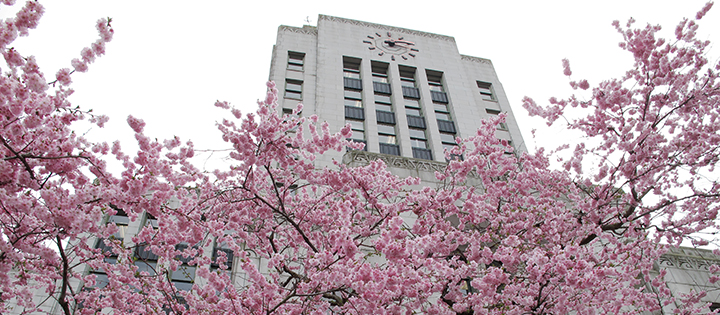 City speaks out against anti-Asian racism and violence
March 19 2021 –
Following the violence that took the lives of eight people, including six women of Asian descent in Atlanta, USA, and in recognition of both the extreme rise of anti-Asian hate crimes and the increase in violence against women during the pandemic, the City of Vancouver is reiterating that there is no place for hate, misogyny, and violence in Vancouver.
As we collectively process and grieve this tragic loss of life, we stand in solidarity with families and communities who experience violence, including those who are living in Vancouver. We reaffirm that we will continue to name and take action against racism, misogyny, criminalization of sex work, and all forms of discrimination that affect our communities. No one should feel unsafe, harassed or that they don't belong and we will not tolerate acts of hate and discrimination.
Working with community partners
In response to concerns around gender based violence, City staff are working with community partners to identify community safety needs and are undertaking work on the Calls for Justice from the Murdered and Missing Indigenous Women and Girls Inquiry, which includes recommendations for safety of Two-Spirit, Trans, and Gender Diverse communities, and through the UN Safe Spaces for Women and Girls initiative. The creation of a drop-in space for sex workers is part of our commitment to Sex Worker Safety acknowledging that sex work is work. Our commitment to working to reduce stigma and increase safety for sex workers is reflected in our Sex Work Response Guidelines and through the development of a compressive Sex Worker Safety Plan.
We are defining our role and response to ongoing and systemic racism and the current rise in racist incidents. This includes publicly naming and standing against racism and hate, working with partners to do the same, and advocating for changes across all sectors of society, including our own ability to receive and respond to racist incidents.
Hosting focus groups
As part of this work, we are hosting focus groups with community leaders and City Advisory Committees to build on what the community has already told us:
Racist incidents are interpersonal, systemic, and institutional in nature
Victims/targets of racist incidents are further targeted and/or isolated
Limited resources to support those targeted
Limited understanding about what to do when someone experiences and/or witnesses a racist incident;
Limited understanding about who to follow up with
Limited recourse for perpetrators/victimizers
We will be seeking to work with community in the coming months to identify appropriate actions for all of the work above.
Learn more about the steps we have taken in advancing reconciliation, anti-racism, and equity actions