City takes actions to enhance openness and transparency
June 23 2016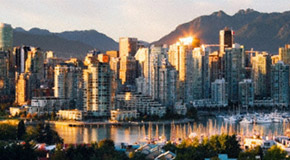 We will be acting on all 12 recommendations outlined by the Office of the Information & Privacy Commissioner (OIPC) in its audit and compliance report City of Vancouver Duty to Assist.
We are committed to transparency and acknowledge the value and necessity of providing timely and meaningful access to information to the public.
Three-year period covered by review
In November 2015, the our Access to Information program was selected to undergo a compliance review as part of the OIPC's proactive audit and compliance program.
The review focused on our response to the requirement set out in Section 6(1) of the Freedom of Information and Protection of Privacy Act that public bodies make every reasonable effort to assist applicants seeking the release of records. We take that obligation very seriously.
During the three-year period covered by the review, we processed approximately 1,200 FOI requests and have a robust access to information process in place. Nevertheless, we welcomed the opportunity to participate in the compliance review and further improve internal processes.
Additional improvements made
In addition to the actions required to implement the recommendations provided by the OIPC, City staff have been working to enhance the information made available to the public proactively on vancouver.ca.
These improvements include:
Now publicly posting all completed Freedom of Information (FOI) requests from January 2016 onwards, excluding requests that contain personal information, online.

The first release contains approximately 80 request files from January to May 2016. Moving forward, files will be posted monthly with the next release for requests completed to be posted during the first week of August. For the benefit of applicants, the public posting will be subject to a delay of 30 days following the release of information to the applicant.
We have reviewed records released between 2011 and 2015 and posted more than 50 FOI releases on matters of broad interest from this period.

Our Open Data catalogue now contains 149 data sets, including the recent addition of an Annual Remuneration Report for all City of Vancouver staff who earn more than $75,000 per year.
Implementation of a new data visualization function for Council voting records.

This follows the recent posting of Council voting records in Open Data which was implemented in April 2016. The new dashboard will make it easier to view the voting record of Vancouver City Councillors since April 5, 2016 for Regular Council, Special Council, Standing Committee, and Public Hearing meeting types.

Additional details of service requests submitted through VanConnect, the City's mobile app, are now available on the app.
In February 2016, City Council approved amendments to the Freedom of Information and Protection of Privacy Bylaw to appoint a single head reflecting current City process and the practice of other municipalities. This has streamlined our head review processes and aided in more timely responses to FOI requests.
Recommendation themes
The 12 recommendations made by the OIPC are broken into four themes:
1. Documentation of files and searching for records
2. Timing of responses
3. Content of responses
4. Communication with applicants
We will be acting on the Commissioner's recommendations and making improvements in each of these areas. We will also provide the Commissioner with a report on efforts to implement the recommendations by the end of this calendar year.
Review our response, the report, and recommendations
Our formal response submitted Tuesday, June 21, 2016 to the OIPC (PDF, 76 KB)