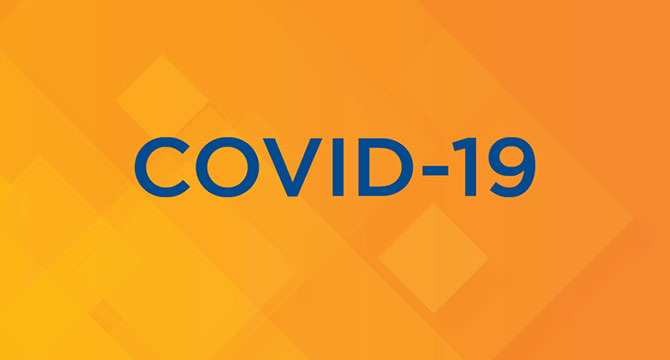 City working to balance budget
We welcome the announcement from the Province this morning, further reducing the commercial property tax rate.
Patrice Impey, General Manager of Finance, Risk, and Supply Chain Management
April 16 2020 –
Throughout our response to COVID-19, we have been assessing the impacts on our community members and on our ability to fund the much-needed services which we provide.
We entered these uncertain times in a strong financial position with healthy liquidity and reserves, strong fiscal management, and low debt burden which are reflected in our AAA/Aaa credit ratings. Despite this, the COVID pandemic is creating major financial challenges for the City with drastic reductions in revenues to run our operations, which has necessitated considerable reductions in spending.
"We welcome the announcement from the Province this morning, further reducing the commercial property tax rate," said Patrice Impey, General Manager of Finance, Risk, and Supply Chain Management. "The delay of the School Tax payment in particular will be a significant help for Vancouver, and we are assessing the rest of the tax measures announced today to determine what additional tools we will have at our disposal."
At the April 14 meeting, Council requested provincial support to provide operating grants to us to fund public safety and essential City services in light of a significant revenue shortfall. This is something we will continue to advocate for.
Actions we have taken
We have already taken a series of actions towards balancing the budget in the face of the ongoing pandemic. These include:
Issuing temporary layoff notices to 1,800 unionized staff
Restricting new hiring and travel
Reviewing the 2020 capital budget
Looking to reduce discretionary spending costs wherever possible
Yesterday, we also announced compensation impacts for management and other non-unionized employees, including a mandatory unpaid furlough of one unpaid day off in each 10-day pay period, which is equivalent to an approximate 10% reduction in salary for each exempt staff member. This is expected to remain in effect from April 10 to December 17, 2020, and, along with other measures, to contribute to operational budget savings of approximately $7.5 million.
"These cuts have been very difficult decisions, and they are part of a range of measures we are implementing so that we are able to restart operations and support our communities as soon as possible," said City Manager Sadhu Johnston. "I want to reassure you that the City is financially stable, we are not facing bankruptcy. These are temporary measures taken in unusual circumstances so that we can overcome these hurdles and get through this together. We appreciate the hardship the many residents and businesses are facing and we remain concerned regarding the impacts on the City if tax payers are unable to pay their 2020 taxes."
Moving property tax due date
Based on this morning's Provincial announcements, staff will be evaluating whether to recommend to Council if the final property tax due date will be moved from July 3 to September 2 at the next Council meeting on April 28.
Potential budget impacts
At Tuesday's Council meeting, City staff presented scenarios that show potential budget impacts from $60 to $190 million through end of 2021, depending on how long the crisis lasts and how long it takes the economy to recover. City revenues have already been significantly reduced through facility closures and lowered parking revenue, with total losses estimated at $4-5 million a week. In addition, our efforts across many areas to address the pandemic and provide support to the community have increased expenses.
Ensuring the current and future well-being and prosperity of residents and businesses is a top priority. Review COVID-19 information on our actions and support available from federal, provincial, and local governments, as well as other organizations.
The Council report outlines the challenges facing our communities and the City at this critical time. (369 KB)
Background on our financial position
The City continues to have a strong liquidity position as evidenced by the highest quality credit ratings from Moody's Investors Service (Aaa) and from S&P Global Ratings (AAA). As of our latest annual financial report, our debt servicing costs to operating revenues has been stable at around 8% and our cash flow from operations to total operating revenue is 27% which reflects the City's strong financial health.
The City continues to manage its financial investment portfolio conservatively, in accordance with the Vancouver Charter. The City has designated sinking funds for the repayment of outstanding debentures upon maturity. The sinking funds liquidity position is more than sufficient to pay interest and principal owed on borrowings when they become due. Our next two debenture maturities, in June 2, 2020, and December 2, 2021, is already fully funded by this sinking fund.
Read full backgrounder (103 KB)