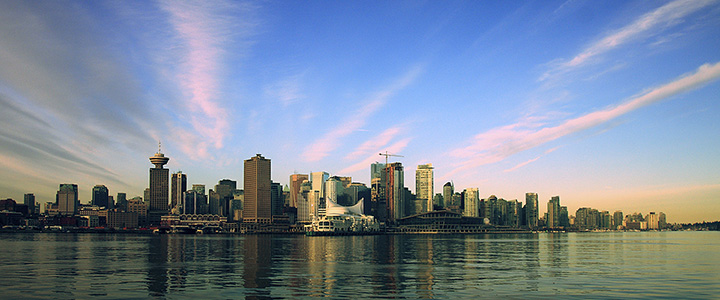 Collaboration expands critical washroom services and employment opportunities downtown
This is an incredible example of multiple levels of government working in partnership with both the non-profit and private sectors to support communities disproportionately impacted by COVID-19.
Mayor Kennedy Stewart
March 15 2021 –
Funded by the Federal government's Reaching Home program, a partnership between the City of Vancouver, non-profit organizations, and private landowners has led to the delivery of additional washroom facilities and jobs for people who typically have limited access in the Downtown South and Downtown Eastside neighbourhoods.
With the support of Kenstone Properties, Solterra Development land and three non-profit operators—Atira Property Management, WISH Drop-In, and Overdose Prevention Society—the City has opened one new temporary washroom trailer and successfully relocated another since the start of the year, with a third installation to come by end of March.
The projects are all funded through the Federal government's Reaching Home program, which is a community-based program aimed at preventing and reducing homelessness by providing direct support.
Facility operations
The new facility locations on Kenstone Properties and Solterra Development land (managed by REEF and WestPark respectively), are operated by staff and peers from the Overdose Prevention Society and Atira Property Management, and cleaned by staff from Mission Possible, an economic development agency that helps people find dignity and purpose through work.
The City has worked with Community Impact Real Estate (CIRES) and Mission Possible to ensure that the new facilities have also helped create jobs for people who are experiencing homelessness or poverty. All of the trailers are cleaned by teams who are being supported by Mission Possible to develop sustainable livelihoods.
The washroom trailers all have five stalls, free menstrual products, and needle collection containers, as well as overdose prevention, peer witnessing and response monitoring, and will be in place until at least December 2021. They are operated from 8 am to 8 pm by:
Atira Property Management: 1115 Hornby Street (opened on March 5)
Overdose Prevention Society: Relocated from 62 East Hastings to 99 W Pender
WISH Drop-In Centre Society: DTES location to be confirmed
Quotes
Honourable Ahmed Hussen, Minister of Families, Children and Social Development
"Our Government is pleased to support the City of Vancouver through Reaching Home so that they can provide critical services to those experiencing homelessness or at risk of experiencing homelessness. We will continue to provide resources to the homelessness sector to ensure they have the tools they need to support the community, especially during these difficult time," said the Honourable Ahmed Hussen, Minister of Families, Children and Social Development.
Mayor Kennedy Stewart
"COVID-19 has magnified just how vital it is to have access to safe and dignified washrooms, and we are pleased to be opening these additional washroom trailer programs to meet that need," said Mayor Kennedy Stewart.
"The City would not be able to do this work without the support of our partners and we are extremely grateful to these private landowners for leasing land to us in the areas of greatest need and to the non-profits who not only operate the facilities through the employment of peers, but also provide support to washroom users. This is an incredible example of multiple levels of government working in partnership with both the non-profit and private sectors to support communities disproportionately impacted by COVID-19."