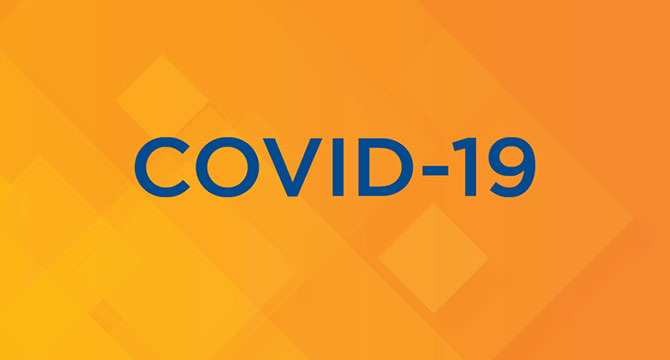 Council to hold Special Meeting in response to COVID-19
This declaration will help us move faster to keep residents safe, and give emergency management teams and first responders more flexibility to deploy resources and enforce orders.
Mayor Kennedy Stewart
March 18 2020 –
Vancouver City Council will convene tomorrow for a special meeting where members will vote on the declaration of a local state of emergency, the implementation of emergency powers and amending the 2020 Community Service Grants and Renter Service Grants approvals to encompass COVID-19 response.
Watch the live stream: Thursday, March 19, 10am
This is a Special Council meeting called by the Mayor under section 14.5 of the Procedure By-law. It will take place at 10am on Thursday, March 19.
The meeting will be convened by electronic means. Members of the public should watch the live stream rather than attend in person and can submit comments via the City's website.
Impact to events, facilities, and services
The City of Vancouver has announced several closures and service impacts as a result of COVID-19. All Vancouver Park Board, Vancouver Public Library, and Vancouver Civic Theatre sites remain closed.
Find all details on the dedicated COVID-19 page
All washrooms in parks remain open and are being serviced.
These measures are intended to further mitigate the spread of COVID-19 while ensuring essential services are maintained.
"These are extraordinary times, and we need to take fast and extraordinary action. Following the best advice from Health Officials and Fire Chief Darrell Reid, I have decided we need to declare a state of emergency in Vancouver." said Mayor Kennedy Stewart. "This declaration will help us move faster to keep residents safe, and give emergency management teams and first responders more flexibility to deploy resources and enforce orders."
Task force to help Downtown Eastside residents
The City of Vancouver has partnered with Vancouver Coastal Health and BC Housing on a multi-agency public partner Task Force to identify and implement measures to help protect people who are experiencing homelessness, living in SROs, and in the DTES. The task force is working to improve communications with DTES residents and service providers, secure additional locations where people who need to self-isolate but are experiencing homelessness can go, and consider other basic needs issues such as food security and access to medication and safe supply. The Task Force is connecting with community networks and organizations to support in the response design and delivery.
"We recognize that this is a difficult and uncertain time for all of Vancouver. Rest assured our teams are working to maintain essential services all while taking steps to combat COVID-19. Each and every one of us has a role to play right now and our staff are stepping up to ensure that we can keep Vancouver running, despite the closures and service impacts," said City Manager Sadhu Johnston. "There may be further closures in the days and weeks to come as we focus on those essential services and protecting all members of our community, including those experiencing homelessness."
Stay up-to-date on our response to COVID-19
We appreciate there is a lot of information circulating at this time, and not all of it is coming from a verified source. All updates from the City of Vancouver will be noted within our news releases, on our website, and our verified social feeds.
The City of Vancouver continues to work with public health officials and multiple partners on the COVID-19 response. There is the potential for even further service closures in the days to come as we make every effort to ensure essential services are maintained to the highest level.
Check the status of City facilities, events, and services at vancouver.ca/covid19 which is updated regularly.
Residents are encouraged to follow @CityofVancouver on Twitter to receive the latest updates on COVID-19 response.