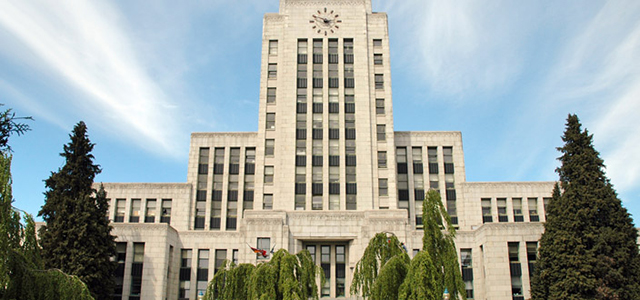 Events, decisions, and reports at City Council this week
April 2 2020 –
Vancouver City Council met electronically this week to hear and discuss a variety of topics during Special Council meeting.
Tuesday, March 31, 2020
Council approved the memo Communication: Changes to 2020 Council Meetings . (32 KB)
Council received a staff presentation and asked questions of staff on (730 KB)Downtown Eastside (DTES) Capital Grant Allocation , which was approved. (94 KB)
Staff presented on 2020 Cultural Grants (Operating, Annual Assistance, Projects, Cultural Learning and Sharing) . After hearing from one speaker and asking questions of staff, this was approved. (448 KB)
"Before entering politics, I spent most of my adult life working, volunteering, organizing and making in the creative sector; so besides recognizing the importance of these Arts & Culture grants as catalysts for economic development and urban enrichment for me it was very personal," said Councillor Pete Fry. "Although the City of Vancouver's Culture | Shift strategy barely received enough support to pass our budget deliberations in December, it was very uplifting to now see Council's unanimous support for the strategy's grant recommendations this week – at a time of real crisis for the creative community. Much credit to the passionate advocacy of Vancouverites for reminding us just how very important Arts and Culture are to us, now more than ever."
"I enthusiastically approved over $6 million in grants to 208 cultural institutions in Vancouver because these grants directly and indirectly support about 15,000 jobs in our city at a time when the COVID-19 pandemic is leaving far too many people unemployed, and because it is the creative artists in all cultures who inspire and bond people through times of crisis," said Councillor Adriane Carr.
Council approved several reports, referral reports, and by-laws:
Council referred CD-1 Amendment: 2538 Birch Street (formerly 1296 West Broadway) to the next Council meeting on April 14, 2020. (3 MB)
Council did not approve the following referral reports:
Council approved the following by-laws and motions:
The next Council meeting is scheduled for April 14, 2020 at 9:30am.