Print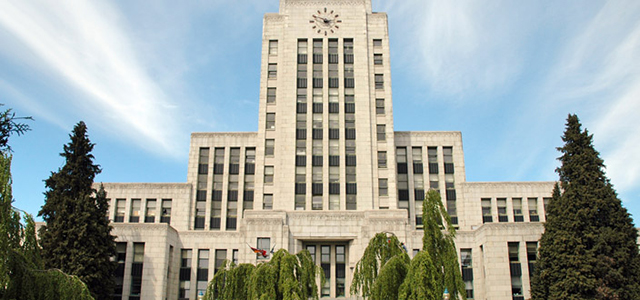 Events, decisions, and reports at Council this week
May 1 2019 –
On Monday, Vancouver City Council reconvened the Standing Committee on City Finance and Services and Regular Council meeting which had previously recessed on April 24.
Property tax levy split
Following a request from Council in December 2018 for the Director of Finance to examine the possibility of altering the property tax levy split, staff reported back on the options. Council approved a two per cent shift from non-residential to residential; the change will be phased over three years beginning with a one per cent in 2019.
Carbon reduction strategy
Council also approved a carbon reduction strategy which is aimed at reducing carbon emissions and addressing the serious threat of climate change. The strategy focused on six 'big moves' to reduce pollution from buildings and also included 53 quick-start actions that can be implemented right away.
Single-Use Item Reduction Strategy
Staff also presented the Single-Use Item Reduction Strategy which Council approved unanimously with amendments. The approved strategy includes dates for the introduction of a ban on foam cups and takeout containers, as well as support for a ban on plastic straws. Council amended the motion to direct staff to report back on new options for a plastic bag ban.
Other decisions
Other decisions made by Council in this meeting included the approval of building retrofits for deep carbon reductions and the award of a construction contract for Glen Pump Station replacement to Westport Construction Group Inc.
Motions regarding the review of SNC-Lavalin's relationship with the City and a safer, slower streets pilot were referred to the next Council meeting which will take place on May 14.