Print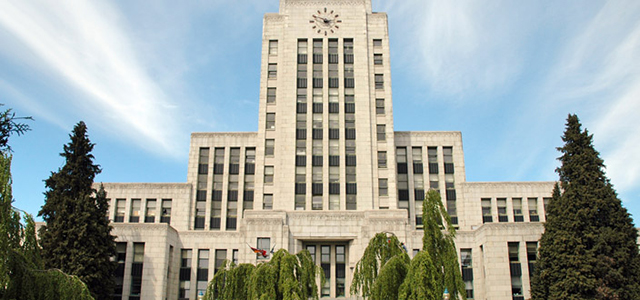 Events, decisions, and reports at Council this week
July 11 2019 –
Vancouver City Council convened this week to hear and deliberate on a variety of topics during Regular Council and the Standing Committee on Policy and Strategic Priorities.
Tuesday, July 9
Staff presented to Council and (5.6 MB)submitted a report on the general planning and engagement process for a City-Wide Plan for Vancouver. After hearing from speakers, Council referred discussion and decision to July 16, 2019 at 6pm. (2 MB)
Item 6 – Accountability for Climate Change in the Report of the Standing Committee on City Finance and Services Meeting of June 27, 2019 was adopted by Council. (68 KB)
Council approved the following administrative reports:
Additional administrative reports, including the Updates to On-Street Car Sharing Parking Policy , will be heard at the reconvened Regular Council meeting on July 16, 2019 at 6pm. (636 KB)
By-laws 1 to 10 , (7 MB)13 and 14 were passed. By-laws (3 MB)11 and 12 were withdrawn from the agenda. (3 MB)
The motion Addressing the Continuing Demolition of Character and Heritage Houses in RS Zones was withdrawn.
A Public Hearing took place in the evening, with Council unanimously approving the following:
Council heard from staff and a number of speakers on rezoning 686-688 East 22nd Avenue, 3811-3891 Fraser Street and 679 East 23rd Avenue . The Public Hearing will reconvene on July 11, 2019 at 6pm to continue hearing from speakers, and to consider additional rezoning applications. (126 KB)
Wednesday, July 10
At Standing Committee on Policy and Strategic Priorities, Council approved the Expansion to 2019 Street Cleaning Grants on consent. (79 KB)
Following a staff presentation on the Small Business Assessment and Taxation Update , Council moved a new motion to endorse the presentation and direct staff to form a stakeholder engagement process in the development and application of a potential split assessment policy. (354 KB)
Staff presented to Council the (4 MB)2020-2024 Budget Outlook , which was approved with amendments. (821 KB)
Council approved the following staff reports:
Council approved the motion Accelerating Action on Industrial Affordability . The motion (98 KB)Expanding Downtown Eastside Greenspace and Waterfront Access was approved with amendments. (131 KB)
Council referred the motion Exploring Amendments to Short-Term Rental Policy and an Affordable Rental Housing Fund at the City of Vancouver to staff. (98 KB)