Print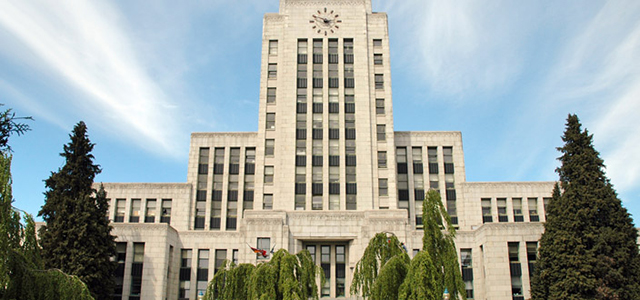 Events, decisions, and reports at Council this week
May 30 2019 –
Vancouver City Council convened this week to hear and deliberate on a variety of topics during Regular Council and the Standing Committee on City Finance and Services.
Tuesday, May 28
Regular Council started with a presentation by Dr. Peter German on money laundering in the BC real estate sector.
Dr. German was appointed by the Province in September 2017 to conduct reviews on British Columbia's anti-money-laundering policies and practices and the scale and scope of illicit activity in the real estate market. Based on Dr. German's findings, the Province announced on May 15, 2019 that it would hold a public inquiry into money laundering.
Following the above report reference, council approved all administrative reports on the agenda with amendments, including:
The following policy reports in front of Council were also approved as recommended by staff:
Council then voted to refer the following items to the Standing Committee on Policy and Strategic Priorities meeting on June 12, 2019, beginning at 3pm, in order to hear from speakers.
The meeting was adjourned at 10pm with the following agenda items yet to be considered:
These incomplete items will be put on the next Regular Council meeting agenda on June 11 as Unfinished Business. Council may decide, on June 11, whether to refer the items to June 12 at 3pm to hear from speakers.
Wednesday, May 29
The Standing Committee on City Finance and Services meeting got underway with Mayor and Council approving agenda item 3 - 2019 Cultural Grant Allocations (Community Arts, Cultural Infrastructure) on consent. (391 KB)
Council then approved with amendments agenda item 1 - Interim Report - Women's Equity and Trans, Gender Variant, and Two-Spirit Inclusion (241 KB)
The following reports were approved as recommended by staff:
The next Regular Council meeting is scheduled for June 11, 2019, at 9:30am.