Print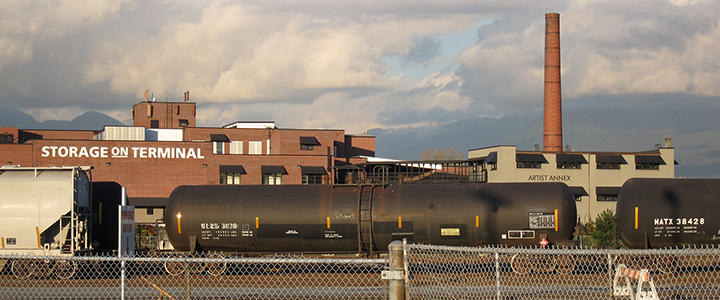 False Creek Flats Arterial Community Panel Recruitment now open
November 9 2018 –
Vancouver residents and businesses from the False Creek Flats area are now invited to submit applications to become members of the community panel that will make a recommendation to Council on the route of a new arterial road through False Creek Flats. Applications will be accepted until December 10, 2018.
The panel will be convened by the Jefferson Center. It will be comprised of 42 community members representative of local neighbourhoods, impacted businesses, and city-wide residents. The panel process will also call for broader community input.
Panel members will undertake approximately eight days of deep learning and discussion, and will recommend a route for the arterial road that will have an over or underpass to cross the rail line, with rationale and suggestions for mitigating any remaining concerns. The panel will endeavor to reach consensus, but divergent views will also be included in the community panel's final report.
Staff will use the Panel's recommendation as a significant input to the overall strategy, but may request further engagement, learning and technical analysis before taking all input to Council in a draft plan later in 2019.
Vancouver City Council and Vancouver Park Board will have the final authority to accept, modify, or reject specific recommendations at its discretion, or refer aspects to appropriate City and Park staff.
How residents can be involved
Community panel
Residents and businesses interested in participating in the panel are invited to submit an application.
Applicants must be able to attend full-day sessions on January 19, 20, 26; February 9, 23; March 9, 10; and April 6.
Applications are due December 10, 2018.
People who submit an application but who are not selected to be on the panel are invited to attend public events.
Public engagement events
Community members and the general public will be invited to attend events that provide the opportunity to learn more about the project, provide input on options being considered, and speak with community panel members. Event dates will be released in early 2019.
Area stakeholders
Stakeholders from the area who will be significantly impacted by any of the routes will be invited to participate as part of the program to provide information to the community panel so they can make a well informed recommendation.
How the community panel selection will work
Forty-two people will be selected by randomized draw from the pool of applicants to ensure that a broad, representative cross-section of local residents, city-wide residents, and local businesses are selected to participate. The final panel will be comprised of:
21 local residents selected in accordance with demographic composition targets, in proportion to Census data for the study area, including:

A demographically proportionate number of individuals who identify as men, women, and trans*/non-binary (drawing from both Census and other available data)
A demographically proportionate number of members from five age cohorts: 16-29 years, 30-44 years, 45-64 years, and 65+ years
A demographically proportionate number of "visible minority" individuals, as defined by the Census
At least two members who self-identify as Indigenous, in proportion to Census data for the study area

15 local businesses selected to reflect a:

Mix of location, with an approximate 2:1 ratio of businesses in areas zoned I-2, MC-1, or along a proposed arterial route, to those located in other zoning districts and/or in other parts of the study area
Mix of business size according to number of employees
As possible, composed of a mix of genders and ages

Six city-wide residents, each from a different neighbourhood, composed of a mix of genders and ages
If any category is not filled through the lottery process, these spaces will be reassigned to the other categories or left unfilled at the discretion of the panel Chair to ensure balance and inclusion of diverse perspectives without over representing any single perspective.