Print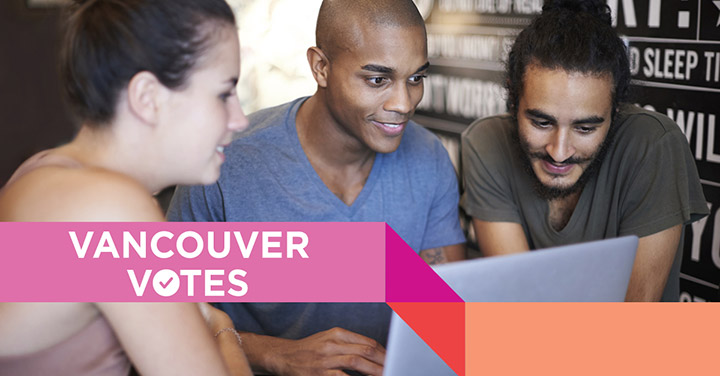 Full results of 2018 election now available on City website
November 21 2018 –
The full results of the 2018 Vancouver municipal general election, including results by voting place, are now available in the Open Data catalogue on the City website.
The 2018 City of Vancouver election was held on Saturday, October 20.
In total, 158 candidates ran in races for mayor, councillor, Park commissioner, and school trustee.
Voters voted for:
1 mayor and 10 councillors for City Council
7 commissioners for the Board of Parks and Recreation
9 school trustees for the Vancouver School Board
3 questions on borrowing for the City's Capital Plan
The voter turnout was 39.36%.
Those elected will serve for a four-year term until the next municipal general election in 2022.
Staff will present a review of the 2018 municipal election report to Council in spring 2019.