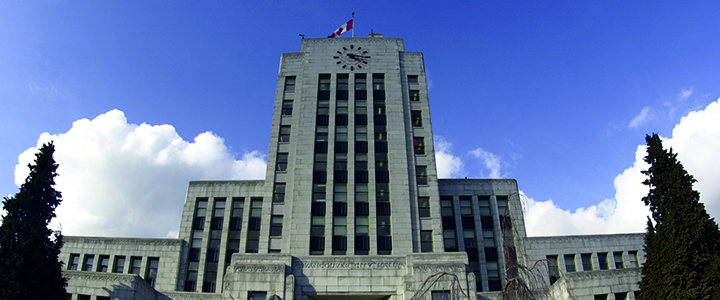 Lease renewals agreed for co-ops on City land to ensure affordable housing for generations to come
Thousands of low and moderate-income co-op households in Vancouver housing co-ops have been waiting for a signal that their leases will be renewed on fair and reasonable terms. This is a good day for Vancouver's co-op housing community.
Thom Armstrong, CEO of the Co-operative Housing Federation of BC
July 9 2021 –
Council has approved a methodology for land lease renewals for co-ops on public land this week, which will seek to offer co-ops on leased City land at below-market rate for the land, with further discounts to land rent to support low-income households and mixed income co-op communities.
There are 57 co-op sites on City-owned land, which provide more than 3,700 affordable homes for Vancouver residents. Many of these land leases need to be renewed in the coming years as they were signed as long as 40 years ago and are due to expire over the coming decades. The City will use this renewal methodology as an opportunity to support the co-ops to provide sustainable mixed-income housing with deeper support to those with lower incomes and who need government support.
Meeting the needs of all co-op residents
In recent years, the City has been in discussions with different co-ops and has worked closely with Co-op Housing Federation of BC (CHF BC). The methodology approved today was the culmination of years of discussion and analysis, and represents some significant changes in how the City has historically supported co-ops, whose original leases were at market rates.
The approved methodology aims to meet the needs of all co-op residents. Those households with a demonstrated need for government support will receive that help through rent geared to income (RGI) support, while co-op members who are on higher income will also receive significant public support to ensure affordability of their housing. A transition grant will be available to slow the pace of the increases by spreading them out over ten years, if needed.
Negotiations with individual co-ops will now commence, with near-term expiries being prioritized. Read more about the process behind the lease renewals
View the report that Staff presented to Council (1.3 MB)
Quotes
Mayor Kennedy Stewart
"Over the past few days, we've heard from dozens of co-op residents about the importance of this type of housing and how co-ops on City land are one of the great success stories of affordable housing. That's why we're thrilled to supported a path forward that not only protects the co-ops we have, but the potential to build thousands more so that a new generation of Vancouver residents can benefit from the affordability and community co-ops provide," said Mayor Kennedy Stewart.
"We are grateful to the Co-op Housing Federation of BC and the co-op representatives who have worked with us on this proposal for more than four years. Thanks to their housing leadership and the hard work of City staff, we're ushering in a new golden age for co-ops that will benefit Vancouver for decades to come."
Thom Armstrong, CEO of the Co-operative Housing Federation of BC
"We're grateful to Mayor Stewart and Council for taking this important step to protect the security of co-op tenure on City land," said Thom Armstrong, CEO of the Co-operative Housing Federation of BC. "I also want to express my appreciation for the very fine City of Vancouver staff team, who worked tirelessly and with such commitment to craft the framework that so many co-op households will depend on for their long-term security. Thousands of low and moderate-income co-op households in Vancouver housing co-ops have been waiting for a signal that their leases will be renewed on fair and reasonable terms. This is a good day for Vancouver's co-op housing community."