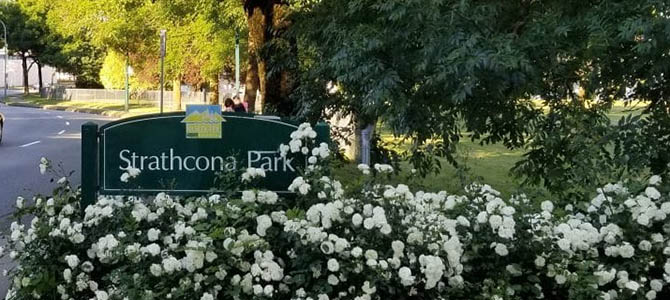 More than 180 people moved from Strathcona Park into accommodation by GM Order deadline
April 30 2021 –
The encampment in Strathcona Park has come to a close with the vast majority of people who had been sleeping overnight in the park having moved into safe and secure accommodation.
The movement of people from the park follows a General Manager's Order that was issued by the Vancouver Board of Parks and Recreation on April 9. The order stated that all existing tents, temporary shelters and structures must be removed from Strathcona Park by 10 am today.
Over the past three weeks, BC Housing and the City of Vancouver have moved 184 people into accommodation, with many people moving into private rooms with their own washroom. A small number of tents and temporary shelters remain in the park, and we are continuing to work with the remaining people on other options.
The entire eastside of the park will now be fenced off and staff from the City and Park Board will clean and remediate the park. The west side of the park remains open for public use. The warming tent and hygiene facilities that were installed in the park in January will be shut down today and removed in the coming days.
In March, the Park Board and the City signed a memorandum of understanding with the Province formalizing the joint commitment to take a coordinated approach in supporting unsheltered residents. As part of this commitment, the Province will continue to provide indoor options for unsheltered residents and Park Board staff will be monitoring parks across Vancouver to prevent the creation of new encampments. (134 KB)